One of the organisers of Rugby's Black Lives Matter march explains horrendous racism he experienced growing up in the town
From his grandma, a nurse, being told to take her 'filthy black hands' off patients, him being attacked by skinheads, and the prejudice today, Adrian Biggs explains what it is like to experience racism.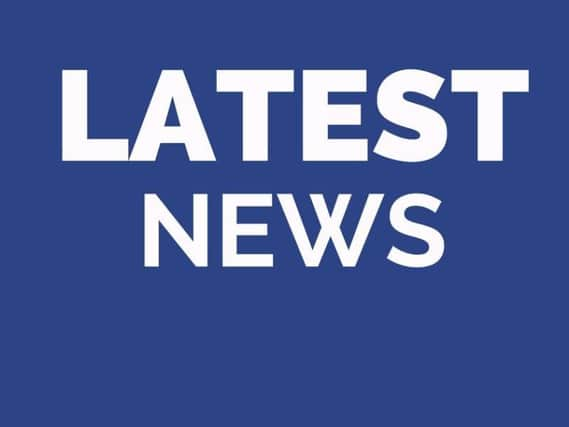 A peaceful protest is planned in Rugby on Sunday, June 7, as communities across the world protest the killing of George Floyd at the hands of US police officers.
On May 25 George Floyd, a black man, was brutally killed when a white police officer knelt on his neck.
Despite George clearly being in great distress, and saying, 'I can't breathe', the officer continued to kneel on his neck for nine minutes.
The tragic event led to a wave of protests across the US and the rest of the world - and Rugbeians are now coming together to stand against racism.
Beginning at Negrills on Railway Terrace at 1pm on Sunday, June 7, Rugbeians will march to Caldecott Park.
Adrian Biggs owns Negrills Jamaican restaurant in Rugby, and he is one of the march's organisers.
The 46-year-old Rugby man has told the Advertiser about the horrendous racist violence and abuse he struggled with growing up black in Overslade.
"To walk in a black man's shoes for a day is completely different," he said.
"You have to look at things totally differently.
"I was born in the Overslade estate, and in the eighties it was rife with skinheads and National Front.
"Growing up in the eighties I went to majority white schools.
"There was a lot of racism at school, and you'd get told that it was you that had the problem.
"The system is racist, because it gives up on young black people and tells them they have the problem.
Adrian said, despite the constant racial abuse at school, he was even more at risk walking home.
"There would be groups of skinheads waiting for you outside the shop.
"And then there would be the abuse and the attacks.
"My priority was keeping my sister safe, so she would run home and I'd take the beatings."
Adrian said some white friends, mainly those with an Irish background, would stand with him.
He said: "Back then it was 'no blacks, no dogs, no Irish.
"When my mum came here from Jamaica it was the Teddy Boys, and she'd be called 'monkey' and 'gorilla'.
"I had loads of white friends, and whenever they came to my house my mum would love them and make them feel welcome.
"We were raised to love all people of all backgrounds.
"If I went to their houses, there would be tension.
"My grandma was a nurse and she came over from the Caribbean.
"She'd get people saying, 'get your dirty black hands off me' - and then she'd have to go home to her family.
"That's why there's so many mental health issues in the black community, they have to take this and then act like nothing's happened."
Adrian said racism is still rife today.
He said: "You could sit down with 10 of 15 different people, black and asian, and they will tell you the same story.
"They will have all experienced racism at some time.
"I'm a businessman, but I wouldn't be able to walk anywhere in a tracksuit without being judged.
"I don't want my children to grow up with this."
"This march is history, it's the first of its kind in Rugby.
Adrian said he feels many black people in Rugby have kept silent, and this march will lead more of them to share their experiences.
He said he hopes the march will bring all communities together.
Teri Morgan, another of the organisers, told the Advertiser: "Rugby needs a platform after the last few weeks' events.
"But this hasn't just been the last few weeks, this has been going on for years and years.
"I feel like there's an underlying problem everywhere and we have got to break the silence.
"Everyone's hurt, everyone's upset.
"The level of support in Rugby has been immense, and Rugby's police have been fantastic.
"We can't open everyone's eyes, but we can bring some awareness."
Organisers hope the march could become an annual event held in the town centre to celebrate Rugby's black community.
Teri said: "Personally, I hope it becomes an annual thing, we have events like Bikefest and we have LGBT events.
"We could give the black community in Rugby an annual event and every single year we can remember the time the country and the world united in support."
Adrian said he hopes the same, with the event being open to people of all backgrounds to come together.
Fay Reaney and Brogan Stephenson are also organising the event.
Organisers said the safety of everyone attending is their priority, and everyone wishing to go is urged to obey by social distancing guidelines and wear a mask.