The man behind the wheel of this van thought he would try and multitask while driving in Rugby.
Police saw the driver using his mobile phone on the A426 Leicester Road.
They also quickly identified he was also not insured.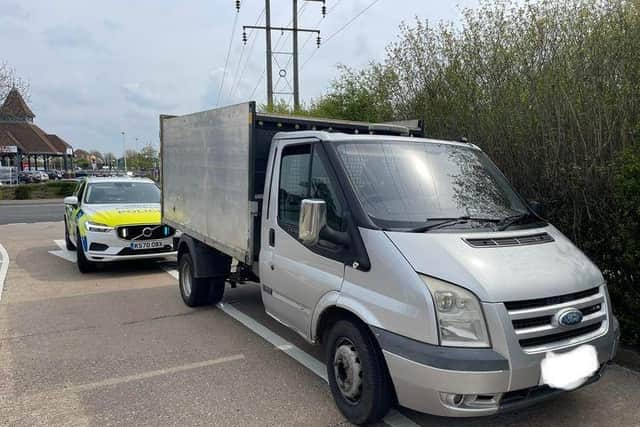 The vehicle was seized and the driver was reported for both offences.
If you witness a driver on their phone, telephone 101 describe the incident in as much detail as possible; car make, registration number and description of the driver.