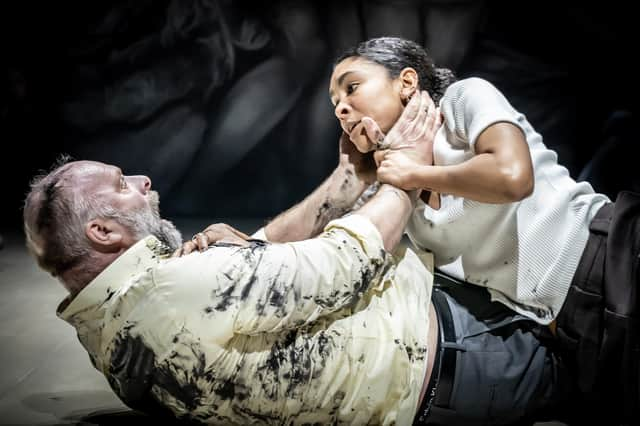 That is not happening in Westminster in 2023, even metaphorically. But Shakespeare's texts apply to most ages and in this 400-year-old script, there are parallels which which can compare today's politics with the Rome of emperor Julius Caesar.
The soothsayer's warning to beware the Ides of March was, of course, correct and Caesar's assassination is followed by a cascade of indecision, murder and suicide.
In these days of honour in Rome there is plenty of black blood as the bodies fall in the Royal Shakespeare Company's new production of Julius Caesar at Stratford-on-Avon.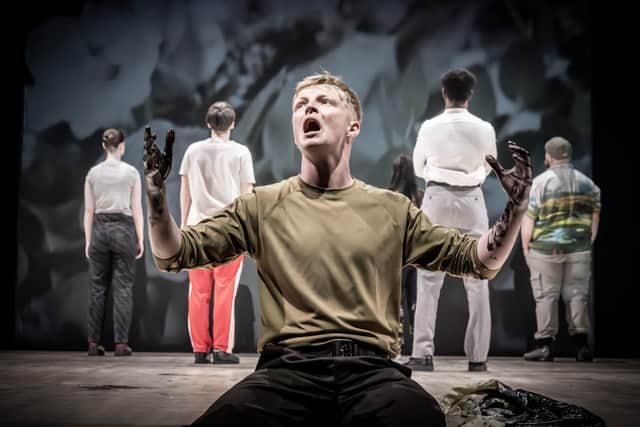 Director Atri Banerjee's first production for the RSC brings with it many new faces to the Stratford stage, some of whom we will undoubtedly see again.
It is staged in a very modern setting – contemporary 21st century dress; there are no props, just a large revolving cube which provides a change of scene and different levels for musicians and actors.And the production continues this season's concentration on full inclusiveness with female actors taking on many male roles with (some) text adjustments to match, same sex marriage and even sign language between characters and a mute Lucius.
Performances shining out were Thalissa Teixeira (Brutus) who was a tour de force and William Robinson (Mark Antony) with Kelly Gough executing a very angry Cassius and Nigel Barrett as Julius Caesar.
The production includes a group from The Community Chorus, groups of leaders and campaigners from all around Warwickshire, who join the professional cast on stage in Stratford until the end of the run of Julius Caesar on April 8.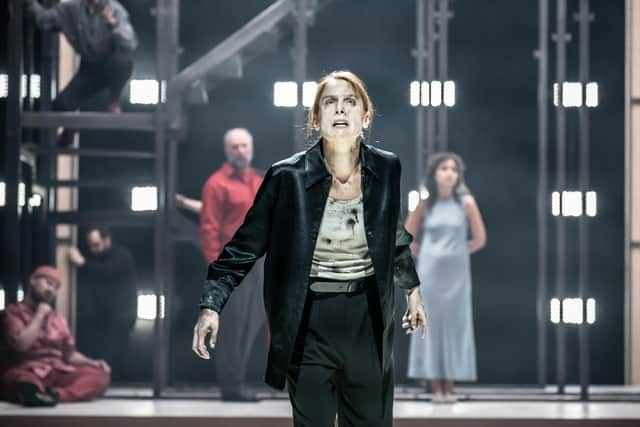 The group of 19 includes people from all over the world who have recently moved to the town, as well as some who are lifetime Stratfordians. Among them are amateur actors and singers, musicians, a retired educational psychologist, teachers, a yoga instructor, a reflexologist and a even a local mayor.
All have a passion to create real community in Stratford, from a domestic abuse campaigner to a trustee on the board of Warwickshire Pride.
After the production closes in Stratford this weekend, it goes on tour to venues around the country.