Popular Bikefest event prepares to roar into Rugby
The ninth Rugby Bikefest is preparing to rev into town on May 21.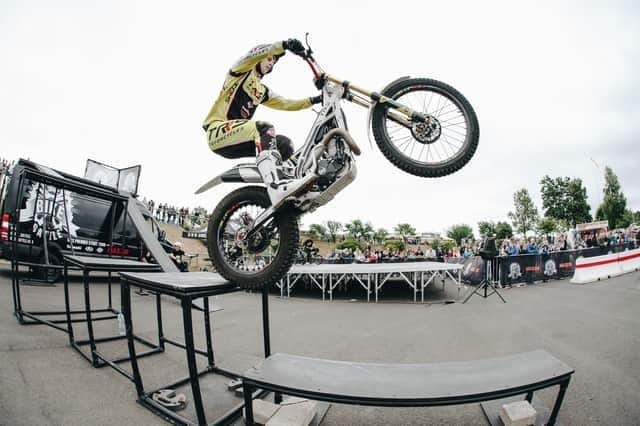 Bikers are gearing up for the return of a popular Rugby festival.
The ninth Rugby Bikefest is preparing to rev into town on May 21.
The free event, organised by Rugby First and local motorcycling groups, has been drawing thousands of spectators since its debut in 2014.
On the day, people can expect its traditional 'ride-in', where hundreds of bikers in their hundreds perform a circuit of the town centre.
Other highlights include The Extreme Bike Battle stunt show featuring motorbikes and stunt bikes, live music, stalls selling bike-related accessories, a funfair and other children's entertainment, and plenty of food and drink.
Rugby First business and stakeholder manager Linda Lowne said: "Rugby Bikefest is one of the most popular events in the town centre events calendar.
"It attracts thousands of visitors, from the local area and further afield, and creates a real buzz in the town centre. Many local businesses get involved with the event, and they see a significant increase in footfall and revenue on the day.
"As a result of the high-footfall, the event provides great opportunities for sponsorship. If you are interested in finding out more please get in touch.
"Finally, a big thank you to the local biking groups that support this event, as without their help, support, passion and enthusiasm it would not be possible to deliver such a successful event."
The Bikefest takes place on Sunday May 21 from 10.30am to 4pm.