Popular curry restaurant in Leamington raises hundreds of pounds for charity during recent fundraising night
The event took place on Sunday September 10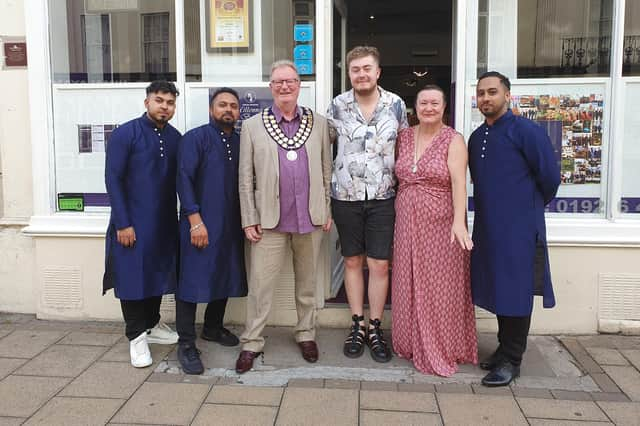 A popular curry restaurant in Leamington raised hundreds of pounds for charity during a recent fundraising night.
The Millennium Balti has had a track record of supporting the community and local charities, especially in these post-Covid times.
So Mohammed Ahad, who is one of the proprietors, said he wanted to use the launch of their new menu as a chance to invite a selection of civic heads and guests to raise money for charity. And seen as Cllr Simon Button, the Mayor of Whitnash, was at the event, the money raised - £360 - went to one of his chosen charities, Warwickshire Wildlife Trust.
Councillor Simon Button said: "We are eternally grateful to Imani and the Millennium brothers for putting on this event for us and it was fabulous fun for all who attended, whilst enjoying some excellent food. We look forward to continuing to work with the restaurant over the forthcoming months and years."