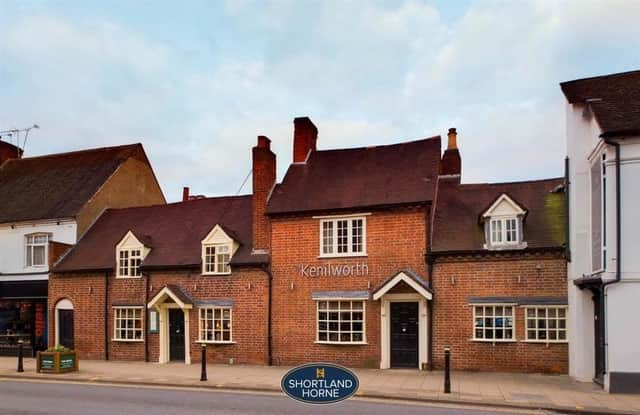 Property Focus: Ever dreamed of owning your own bar and B&B? Take a look at this property up for grabs in Kenilworth
This photo gallery takes a look at a cocktail bar and B&B in the heart of Kenilworth
Published 31st Mar 2023, 16:14 BST
Updated 31st Mar 2023, 16:29 BST
A cocktail bar and B&B in Kenilworth town centre has been placed on the market.
The Kenilworth, also known as 61 Warwick Road, has been listed for £1,500,000 with estate agents Shortland Horne.
The 16th century property is made up of three cottages and has 11 bedrooms with ensuites – four of the bedrooms are in a separate property.
Shortland Horne said: "The Grade II listed accommodation is flexible with plenty of character throughout.
"The building is adaptable to a number of uses and has the potential to be further enhanced with a strong reputation with award winning cocktail bartenders.
"With a contemporary yet cosy ambience the cocktail bar is warm and inviting and its ability to deliver time and time again is well known throughout the area."
For more information call Shortland Horne on: 024 7542 6487