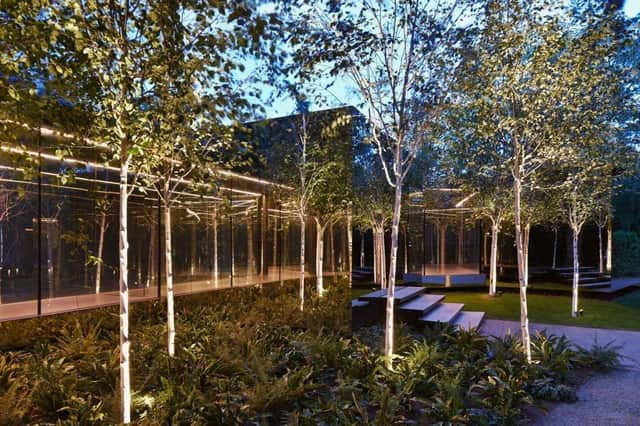 Property Focus: Here's a look at an 'invisible home' near Moreton Morrell that uses optical illusions
This photo gallery takes a look at the unique home that uses smoked mirrored glass to create the illusion.
Published 12th Mar 2023, 16:00 GMT
A unique 'invisible home' near Moreton Morrell has been placed on the market.
The property in Moreton Paddox has been placed up for sale for £2,000,000 with estate agents Knight Frank.
It was designed by Steve Smith, the owner of the property The Ghost House – also in Warwickshire – who worked alongside Phill Shepherd of BPN Architects.
According to the estate agents, the house was granted permission under Para 79, as a 'dwelling of unique and ground-breaking architecture'.
The deconstructed single storey home has eight sections clad in smoked, mirrored glass and connected by glazed walkways.
The mirrored exterior reflects the trees, creating an optical illusion to camouflage the building.
Among the separate sections, there are four bedrooms – all with en-suites – a lobby, living room and a kitchen/diner.
For more information contact Knight Frank on: 01789 335860