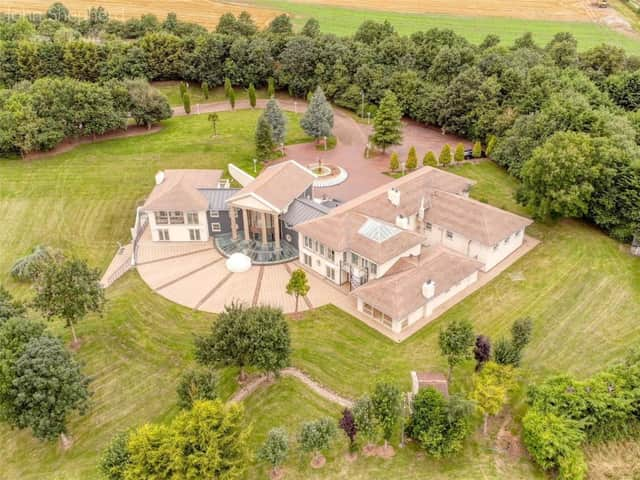 Property Focus: Take a look inside this jaw-dropping mansion near Warwick with its swimming pool, ballroom and helipad
This photo gallery takes a look at a stunning eight-bed mansion near Warwick – that has it's own swimming pool, ballroom and helipad
Published 26th Feb 2023, 16:00 GMT
A jaw-dropping mansion with its own leisure complex and helipad located near Warwick has been placed on the market.
The stunning eight-bed home, known as Palladio, is located on Sherbourne Hill near the village of Sherbourne.
The property has been been listed with a £5,000,000 price tag with estate agents John Shepherd Collection, based in Solihull.
According to the agents, the property has been created with architectural designs inspired by the Italian Renaissance architect Andrea Palladio – which ties in with the property's name.
The home, which is set across 20,000 sq ft, boasts air conditioning, a Versace inspired interior with ornate pillars.
There is also a sunroom featuring views of the grounds and countryside and a self-contained annex with three bedrooms, a living area and a kitchen.
Palladio also has a large swimming pool, fully equipped gym, a spa area including a sauna, steam room and hot tub, as well changing rooms.
There is also a ballroom, wine cellar and a bar, cinema room and billiards room.
The property is set in more than nine acres of land with rolling countryside views, a patio and seven-car garage. The external grounds also feature small lake with a stream water feature and a helipad.
For more information about the property contact John Shepherd Collection on: 01564 334697