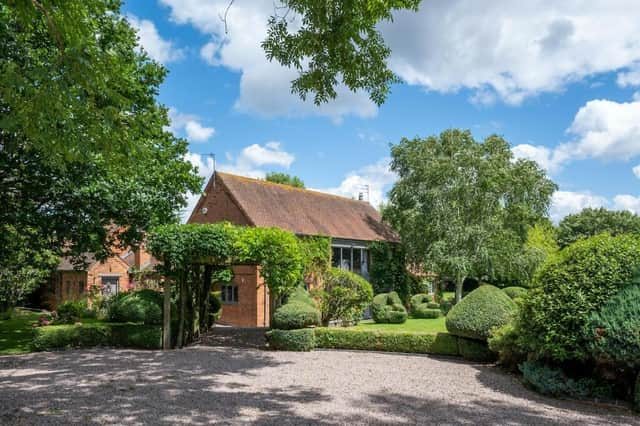 Property Focus: Take a look inside this stunning home near Kenilworth with 'breath-taking' views of the countryside
This gallery takes a look at a converted barn which is set in two acres of land.
Published 8th Sep 2023, 15:36 GMT
Updated 8th Sep 2023, 15:54 GMT
A converted barn near Kenilworth with what has been described as 'breath-taking' countryside views has been put on the market.
Known as Swallows Barn, the property is located in Meer End Road in Honiley and has been listed for £1,800,000 with estate agents Mr and Mrs Clarke.
According to the agents, the four bed home was originally built in 1865, saying "this converted barn offers a truly unique living experience, offering total privacy and tranquillity with breath-taking views of the surrounding countryside."
The property is set in two acres of land, which includes gardens and a paddock. Within the gardens there is also a pond.
There are also outbuildings which have been modernised, which currently house the laundry room, a toilet and a gym.
For more information contact Mr and Mrs Clarke on: 0115 697 5949
According to the agents, the four bed home was originally built in 1865, saying "this converted barn offers a truly unique living experience, offering total privacy and tranquillity with breath-taking views of the surrounding countryside."