Protesters say goodbye to 300-year-old oak tree near Leamington that will soon to be knocked down to make way for HS2
The tree has been nominated for Tree of the Year 2020 but is due to be felled by HS2, along with many more, because of the re-alignment of the Hunningham Road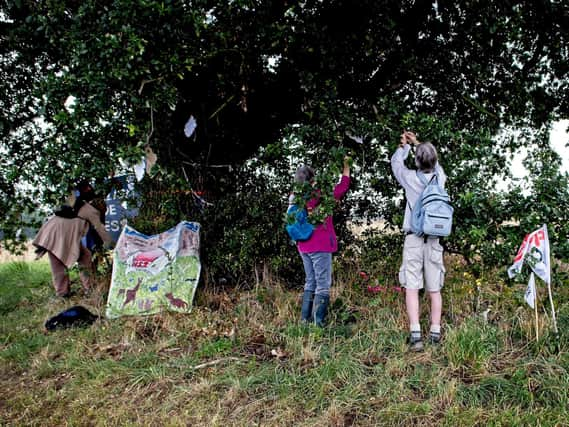 More than 60 people paid their respects to a 300-year-old oak tree that will soon be felled to make way for HS2.
People of all ages from Redditch, Leicester, Rugby and Northamptonshire as well as local villages, met at The Stag car park in Offchurch on Sunday (August 16) and walked a short distance to the Hunningham Road oak tree.
The tree has been nominated for Tree of the Year 2020 but is due to be felled by HS2, along with many more, because of the re-alignment of the Hunningham Road.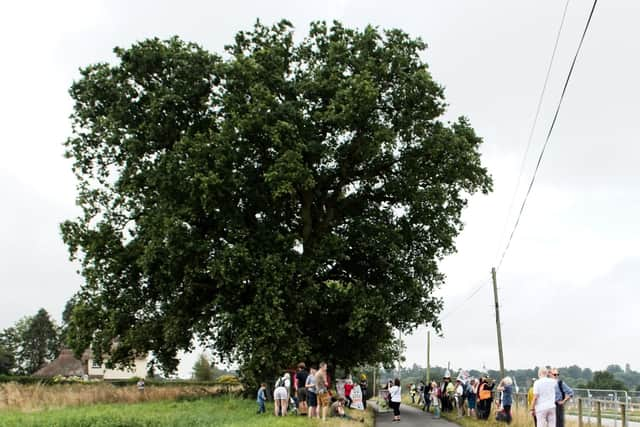 At the oak, messages of support were read out including from the author James Canton whose book, 'The Oak Papers', was book of the week on Radio 4 recently; and Colin Tudge, author of 'The Secret Life of Trees', organiser of the Oxford Real Farming Conference and tutor at the Centre for Alternative Technology in Wales; and a 12 year old from Canada who stated that: "You are cutting down this tree for something you don't need. I am 12 and know better than that."
The walkers then continued walking along Hunningham Lane to witness the many trees that have been felled and the miles of hedgerows that have been removed for the realignment of the once shady, rural road.
Xandra Gilchrist, co-ordinator of the event, said: "A line has been drawn through the English countryside with no thought of our precious natural heritage or what this project is doing with regards to climate change or people's lives. It is time for an urgent rethink."