REVIEW: The Searchers say thank you to Rugby for 60 years of Sugar and Spice
The Searchers – Benn Hall, Rugby – Saturday, May 27
Watch more of our videos on Shots!
and live on Freeview channel 276
Visit Shots! now
Who would have thought that four young working-class lads from Liverpool, all touched with a burning ambition to play music, would have emerged at a time when many other groups of like-minded Liverpool lads were feeling the same.
However unwittingly it may have been, history shows that, between them, they were responsible for kick-starting a social phenomenon that was soon tagged, 'Merseybeat'.
The Searchers, with their harmonious interpretations and cover versions of contemporary nineteen sixties music, were at the vanguard of that movement, and it changed everyone's life.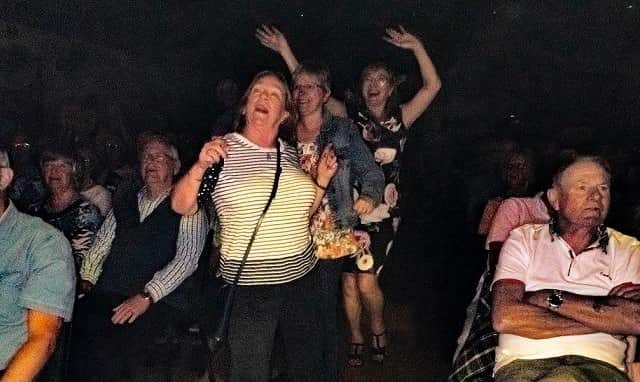 And who would have thought that more than six decades later, The Searchers would still be attracting audiences, while laying claim to being the longest running band in pop history.
The enthusiastic crowd, who filled Benn Hall, had no trouble ticking those boxes, they were there to wallow in a pool of nostalgia, and wallow they did. When the familiar riff from 'When You Walk in the Room' came at them in the second half, most of them rose to their feet and began singing along, clapping and dancing in the aisles.
The band had chosen to call these performances their 'Thank You Tour' as a mark of respect for the legion of fans who have supported them over the years, and there were strong hints that this tour, may be their last.
Said John McNally (guitar and vocals): "I could never have imagined the phenomenal success we have had, or that we would still be performing. But here we are, almost 60 years after our first number one, still touring the best towns and cities in the UK and still playing to thousands of fantastic fans."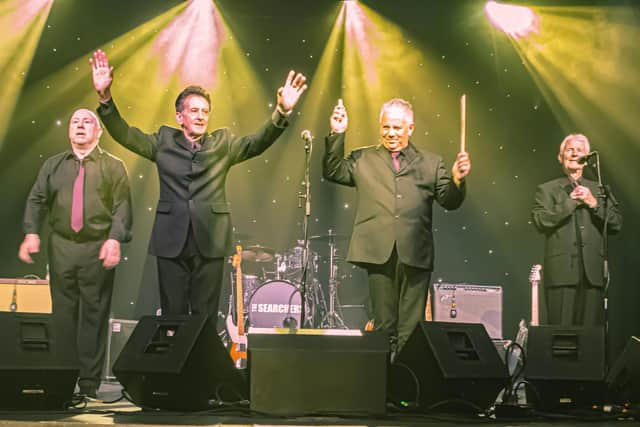 What appears to set The Searchers apart, from many of the rock bands who perform in sixties revival shows, is their authenticity. The songs that were first heard on pirate radio stations or on Dansette record players, all those years ago, is very close to what was heard, live, on the Benn Hall stage. Amazing!
The Searchers closed their show with a medley of their own hit songs that had the audience demanding more.
But, as bass guitarist and singer, Frank Alan had suggested, age may take its toll on the body, but the music will remain young.