'Rotary has been my lifeline - and now we need a lifeline for Rotary' says first female president of south Warwickshire Rotary Club
The club meets every week in Claverdon.
Watch more of our videos on Shots!
and live on Freeview channel 276
Visit Shots! now
"Rotary has been my lifeline and now we need a lifeline for Rotary". These are the words of the first female president of Henley Rotary ahead of its 50th anniversary next year.
For Anna Devey, 74, from Shrewley, the message couldn't be more heartfelt as she appeals for more members to help secure the future of the club that she holds so dear – the club she credits with turning her life around following the sudden death of her husband.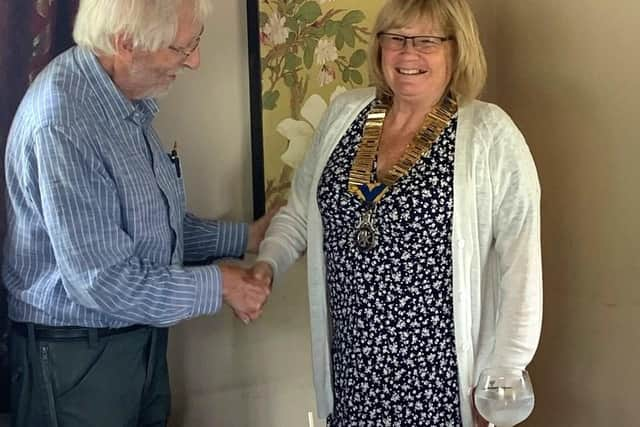 Anna and Bob met through Claverdon Tennis Club where they were members.
After both going through divorces, the couple fell in love and started a new life together in Hatton, where they lived for 12 years.
But in 2011, Bob suddenly died, aged 64, just two years into his retirement.
"I had been to visit my mother in Portugal and I noticed when he picked me up at the airport he had a very bloodshot eye and complained of a headache," Anna recalls.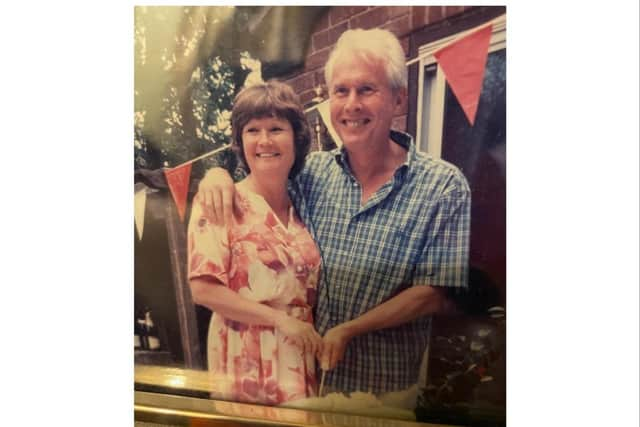 "That afternoon, while playing golf, he had trouble with his eyesight. He went to our GP and was immediately sent to Warwick Hospital for a check-up.
"A CT scan the next day showed an aneurysm but after a lumbar puncture to check he wasn't bleeding, was sent home later that day.
"Fifteen minutes after walking in the door he turned very grey and collapsed.
"We went to Coventry Hospital in an ambulance and two days later they turned off his life support machine."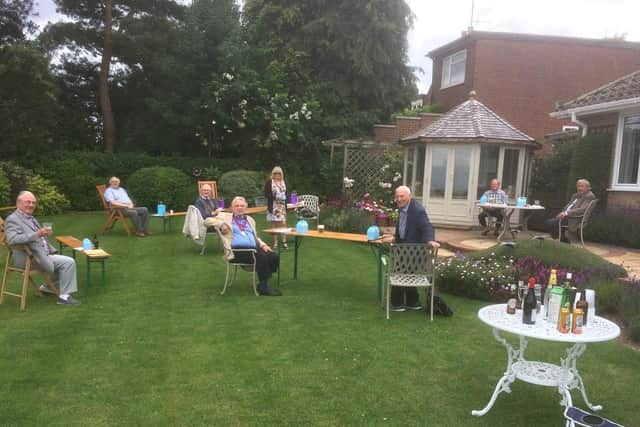 She added: "After he died I kept the house on for two years but it was too much for me on my own so I moved to Henley - but I didn't like it. I was basically bored I think.
"No Bob, no social life, no garden, no house in France, which was inherited by his children from a previous marriage. I needed something."
"Then Covid hit and I started to help my lovely friend Mike Redman whose wife had died a few years before and had recently been given a bowel cancer diagnosis.
"Rotary was a huge part of his life. He said 'just come along and see what you think.' That was the start of it."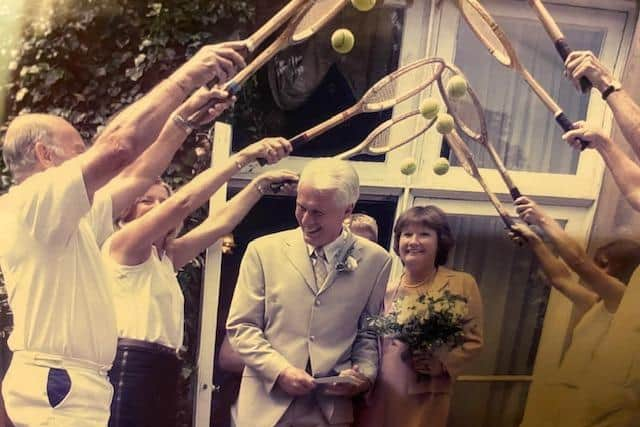 On the journey to rebuild her own life, Anna has also had to overcome a heart attack, two years ago.
She also continues to support her daughter who, at the age of 23, was struck down with Susac Syndrome, a rare autoimmune condition which has left her with sight and hearing loss and child-like behaviour.
She had to undergo two years of physiotherapy to learn to walk again.
After a spell living in Claverdon, Anna is now settled with her two beloved dogs in her home in Shrewley.
Despite struggling with membership, she is proud that Henley Rotary Club has managed to raise £16,000 last year for local causes.
In her seventh year as a Rotarian, she is also the first female president of the club.
She said: "I am honoured to be the first female president but I hope being female will make no difference.
"Rotary has been a lifeline for me. It is now a huge part of my life.
"It's so rewarding seeing the difference we can make to other people's lives.
"I think with only seven of us left we are limited to what we can achieve to raise money to help various causes, but where there is a will there is a way, this is where service before self comes in.
"You don't have to be a member to help, just become involved in local events which are run by your local Rotary Club. "
Henley Rotary Club meets every Tuesday at The Red Lion in Claverdon.