Rugby artists of all experience levels asked come forward to help with creating a public art installation in the town
It is hoped the project will give a boost to the creative industry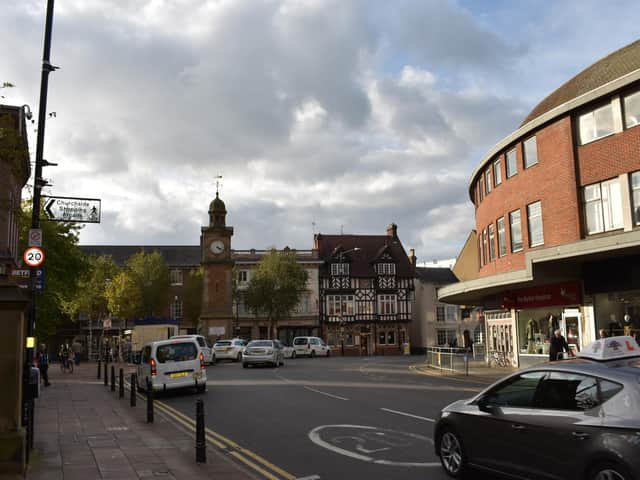 Rugby town centre.
Artists of all levels of experience are being asked to come forward to help to design a new public art installation for our town.
Warwickshire County Council has teamed up with art organisation Creative Giants to create public artworks across the county - including one in Rugby.
The project is intended to boost the creative industry, which has suffered greatly during lockdown, and to draw residents to public spaces.
It will be launched with a survey where Rugbeians can give their views of the town - a process intended to inspire the subsequent artwork.
There is no word yet on exactly where the art installation would be built.
Simon Vaughan, managing director of Creative Giants said: "This project is an incredible opportunity for Warwickshire artists to take a central role in re-envisioning how we use our public spaces now that we are on the journey of recovery after the last 12 months.
"It has never been more important for individuals, communities and local authorities to really consider how our shared environments are used and how they could be used in the future.
"Now is the time to build ambitious, bold and radical visions of our public spaces that reflect the aspirations of the communities that exist within them."
Creative Giants wants to make the most of local talent and will be inviting artists and designers from across Warwickshire to respond to an open call brief.
They are interested in people working in any art form or creative medium, at any stage in their career, and who do not necessarily have experience of working in public spaces.
Mark Ryder, strategic director for Communities at Warwickshire County Council said: "We know how hard the creative industry has been hit by the pandemic.
"It's great to be able to offer these kinds of opportunities to artists which will not only help this sector start to recover but also contribute to the re-shaping of our towns creating attractive and vibrant places for people to visit."