Rugby-born international hotelier who learned his trade in Leamington and Kenilworth has written memoirs which include meeting members of The Royal Family and Margaret Thatcher
Charlie Chaplin and 16 members of the Royal Family are among a long list of the rich and famous people an international hotelier, who learned his trade in Leamington, met during his career.
Watch more of our videos on Shots! 
and live on Freeview channel 276
Visit Shots! now
And Patrick Griffin, 75, who was once a trainee manager at the Manor House Hotel in the town at the beginning of his career, has now shared his experiences of working in the hotel industry over a series of three books called The Grand Life, Confessions of an Old School Hotelier in the Digital Age.
Patrick, who was born in Rugby in 1946 and grew up in Warwickshire, was also general manager of the De Montfort Hotel - now the Holiday Inn in Kenilworth - for 15 years.
He went on to work in a number of luxury hotels in Europe and Australia and in that time met most members of the Royal Family including The Queen, Prime Ministers Margaret Thatcher and Tony Blair, Sir Desmond Tutu, Sir Tom Jones, Sir David Frost, Indian cricket legend Sachin Tendulkar, actor Charles Dance and many others.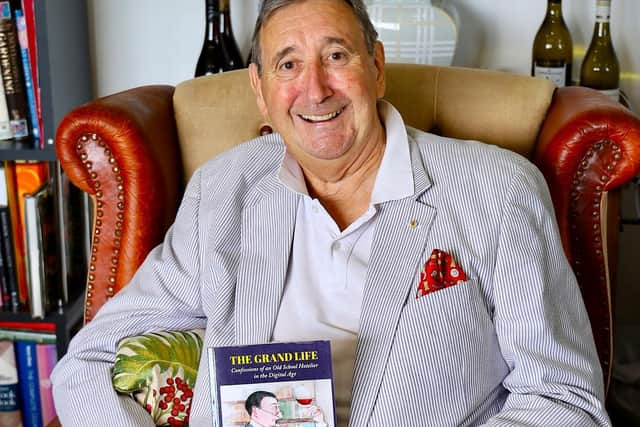 Patrick was inspired to write the books, which he describes as a 'collection of memoirs', as part of a 'bucket list' of tasks during his battle with cancer.
He said: "It has been a labour of love to record all the people and times that made me what I am today.
"I hope that this may both entertain people with stories of a time gone by, as well as help young people to navigate this crazy world with some humour and perspective.
"These memoirs are full of humour, candour and genuine empathy for the common humanity that binds us all.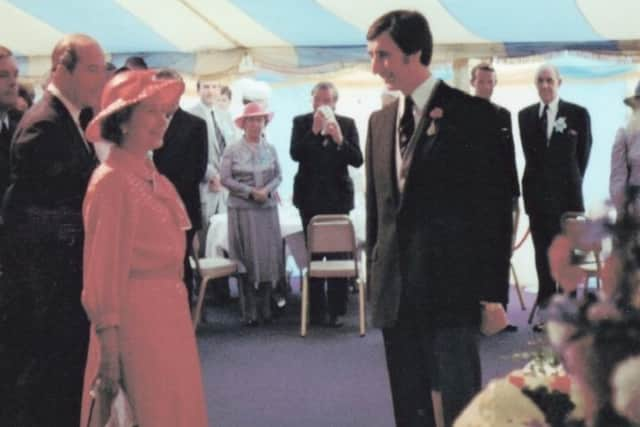 "For those who love nostalgia, it's full of funny and sentimental tales of a time long gone, before TV, before mobile phones or the internet."
Having borrowed funds from a school friend as a young man, Patrick found it necessary to get a holiday job in a hotel kitchen - on leaving school with little or no academic results there were few paths open to an ex-public schoolboy so he started as a trainee manager in the kitchens of The Manor House Hotel before moving to The Grand Hotel in Eastbourne.
In 1972, he returned to the midlands as general manager at the De Montfort Hotel and then De Vere Hotel in Coventry before moving to Australia.
Patrick retired as regional managing director with Orient-Express Hotels, Trains and Cruises in 2011.
He now lives in Gosford, in New South Wales, Australia.
To find our more about his books and his life and times visit www.patrickgriffin.info or https://www.facebook.com/PatrickLGriffinOAM