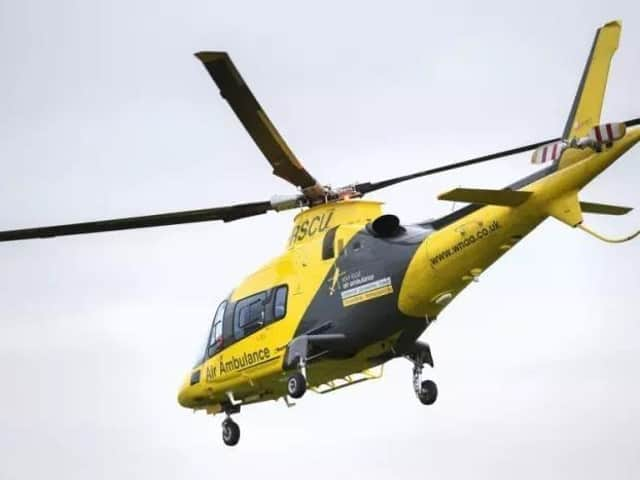 File image.
Doug Evans of Rugby Rokeby Lions and his fellow volunteers have been working hard to spread the word ahead of the Sponsored Challenge at Draycote Water on Sunday, May 29.
The event sees Rugbeians challenged to get sponsored to run, jog or walk 5, 10 or 15 miles to raise lifesaving funds for the Air Ambulance.
In its more than a decade of being conducted, the event has raised £60,000 for the Air Ambulance, and Doug said this year he is hoping the grand total is brought up to £70,000.
He said: "The people of Rugby have backed us so much with this, I want to say a huge thanks.
"I had 150 posters printed and they're all gone – every shop I went into was happy to take one or two to display.
"I've contacted local schools, cadet groups and even Cemex – and they all want to put teams in.
"Maybe it's because this event is returning after two years, people are really keen to join in and help.
The event will be held on May 29. Entry is free and participants can arrive between 9.30am and 12pm – though the earlier they arrive the better.
There will be a volunteer at each mile marker with water and first aid.
You get hold a sponsorship form by contacting Doug on 01788 313122 or 07742692403. You can also email [email protected]