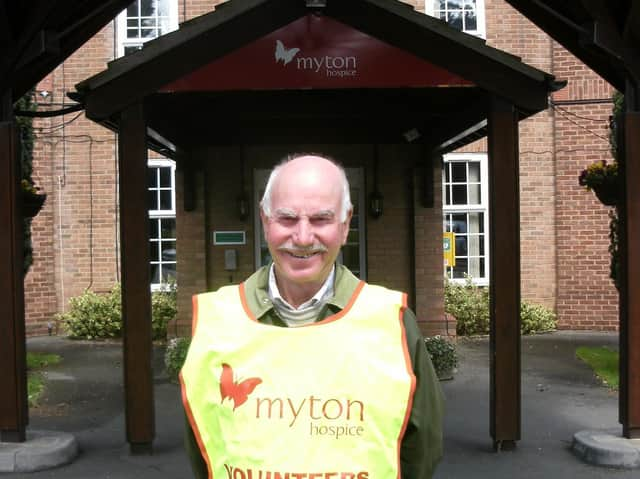 A Rugby man who has been raising funds for Myton Hospice for almost 40 years will walk the equivalent of a marathon over four days.
Geoff Kennedy has been raising money for the hospice since it opened in 1982.
This money, totalling £250,000 as of 2019, was mostly raised through the Myton Hospice 250 Plus Club, of which Geoff is the sole remaining founder member
Geoff said: "Due to lockdown last year we were unable to do our normal extra fund raising activities.
"I therefore decided at the time it would have been the London Marathon to do my own version of it around my house and garden.
On four consecutive days I walked six and a half miles per day and managed to raise, with Gift Aid, £5,600 for Myton.
"This year, starting at 9.30 am on Monday 17th May, I propose to walk 6.5 miles per day on consecutive days round the town centre of Rugby plus Elliotts Field, Junction 1 and Technology Drive.
"I will be doing it on behalf of The Rotary Club of Rugby, which raises money for Myton with its Tree of Light."