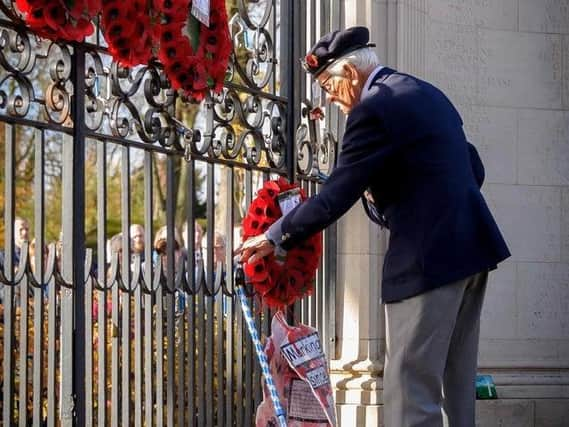 As we move closer to November, Cllr Lewis is asking Rugbeians to do what they can to support the Royal British Legion in what has been a difficult year for many charities.
In a letter sent to the Advertiser, Cllr Lewis wrote: "The Royal British Legion launches its annual Poppy Appeal on 22 October 2020, this being a major source of funding for its vital work supporting the Armed Forces community - serving men and women, veterans, and their families.
"Due to the Covid-19 pandemic, this year will see fewer of the volunteer collectors. You can donate and find a poppy in all major supermarkets or some high street stores.
"You can also visit The Royal British Legion website and order online or find alternative ways to support the Appeal.
"The Royal British Legion was founded 99 years ago and, whilst Remembrance is a day for the nation to remember and honour those who made the ultimate sacrifice in the World Wars, it is also about those involved in the many conflicts since 1945 and those still fighting for the freedom we enjoy today.
"Donating to the Royal British Legion Poppy Appeal and wearing the official symbol of Remembrance is greatly appreciated by those it helps – those currently serving in our Armed Forces, our veterans, their families and dependants.
"I would, therefore, urge everyone to join with me and wear a poppy with pride."