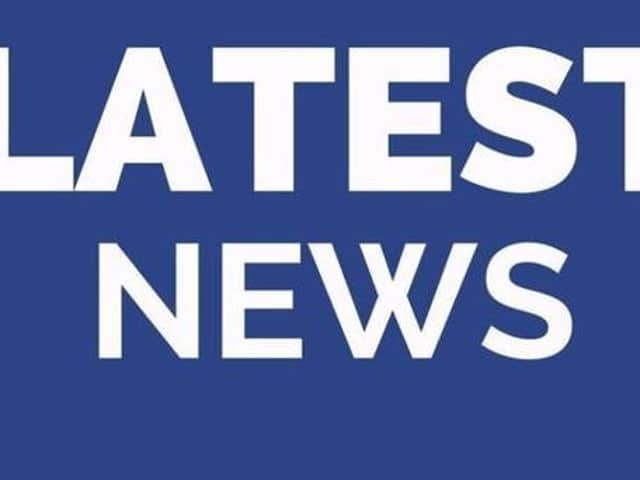 Latest news.
Footballer Marcus Rashford's plan to provide free school meals to children during the school holidays was voted down in the Commons this week - to much outrage.
The Labour motion would have seen 1.4 million children in England provided with £15 in food vouchers a week during holidays until Easter next year.
Much-loved fish and chip shop Fish Plus on Bilton Road has partnered with St Oswald's CE Academy, pledging to give 71 free school meals a day during the half term.
Rugby MP Mark Pawsey was one of the MPs who voted against the motion and he has today issued a statement defending his position.
Here is Mr Pawsey's statement in full:
Contrary to what has been reported, I and my colleagues have not voted to take free school meals from children. Supporting vulnerable children, families and individuals has been at the heart of the Government's response at this challenging time and it is an approach which I wholeheartedly support.
Both I and the Government remain fully committed to free school meals. I am proud that during the past 10 years, Conservatives in government have – far from taking away free school meals – in fact expanded the eligibility to more children than any other Government in over fifty years.
We have done this by delivering a free school meal to every child in reception, year 1 and year 2, to those students from lower income eligible families in further education colleges. Most recently during the Covid-19 pandemic, this provision was also extended to children of families on lower incomes who have no recourse to public funds.
However, with most schools now back to normal, we must continue to find ways to ensure children do not go hungry.
Extra steps have been needed during the pandemic to help families in Rugby and Bulkington, including over holiday periods.
Furthermore, the Government is carefully considering how best to implement the three policy proposals put forward by Marcus Rashford's taskforce in Part 1 of the National Food Strategy.
It is important to remember that Free School Meals are intended to support children while they are in school, and the overwhelming majority of schools have now reopened. During the holidays, there must be a robust safety net for families which can help them cope with the extra pressures of coronavirus.
That is why at the start of the pandemic, key benefits were boosted by over £1,000 per year for 12 months, part of a £9.3bn increase to the welfare safety net.
Government has also acted to target support to those that need it most, and make sure that those families and children that need support can get it.
This has been done through the £63m local authority welfare assistance fund to provide essential food and other items to those that need it – a fund which will be active over this half-term holiday. Warwickshire County Council has received £520,000 from this fund to distribute locally.
It is my belief that the best way to support families and children is through the welfare system, not through providing supermarket vouchers as some have suggested.
This ensures that support is reliably delivered to those who need it most, when they need it most and in a way which allows families to spend it in the way which will best help them. The welfare system is set up to provide this direct support all the year round in a way in which schools are not.
I also pay tribute to the work of Rugby Borough Council and Warwickshire County Council who have ensured that support provided by Government has been distributed to families locally who are most in need. I am continuing to work closely with our local councils to ensure that local residents get the support that they need."
Today, October 23, Rugby Labour sent a letter to Mr Pawsey, stating the group is 'utterly appalled at the result of the vote.
I write to you on behalf of all of Rugby Constituency Labour Party. It won't come as a surprise to you to learn we are utterly appalled at the result of the vote that took place yesterday, and by your support for a strategy that allows hundreds of children in your constituency to go hungry. How dare you.
These are extreme circumstances. At a time of massive uncertainty, with demands on family budgets pressured beyond belief, we are treated to lectures from members of your party on
responsible parenthood. How can you let your struggling constituents be insulted like this?
In your constituency you have working parents who are in poverty. This exists regardless of pandemics. Now there are additional horrors to add to the mix, and additional childcare costs and loss of earnings to pile into the bag of stones that cash-strapped families are carrying round.
You must know that there are children living in poverty in your constituency, and that they rely on free school meals. We are involved in holiday hunger schemes which depend on the charity of church and community groups and whilst it's heartening to see what communities will do on a voluntary basis, I'd like to think we'd moved on from relying so heavily on goodwill and good neighbours.
It is ludicrous and insulting to suggest that this could all be ameliorated by parents 'pulling their socks up' and 'buckling down'. That's a disgraceful assessment. There has to be a
planned and consistently fair approach, and your constituents are just not seeing this.
You must know the number of families living in poverty, including working poverty, the number of children on free school meals, and the number of families thrown into disarray each time a school group is sent home to isolate. As you will have found out by now, each time a group is sent home it creates immense pressures on childcare. Many of your constituents do not meet the stringent criteria that make them eligible for a support grant, so they lose earnings with no recompense.
In Greater Manchester this week we have seen what a politician who stands up for his local area looks like.
Sadly in Rugby, where we are seeing schools close at short notice, you didn't stand up for the many parents who will have to risk losing pay by taking time off work to care for their children, and who aren't eligible for any support through the Test and Trace self-isolation payments.
To vote as you did, you must have researched the effect of the decision on the people you represent. What was your assessment of the impact on the lives of the families I've described?
What do you expect will happen, and how will you monitor the results? What will you accept as indicators that your chosen strategy is working or failing? Is it fewer children returning to school after a holiday or isolation having lost weight? Fewer showing physical signs of inadequate feeding?
If you will tell us what you expect the outcomes to be, we will be happy to help you monitor them.
Chair, Rugby and Bulkington CLP
Article edited to include Rugby Labour's updated letter.