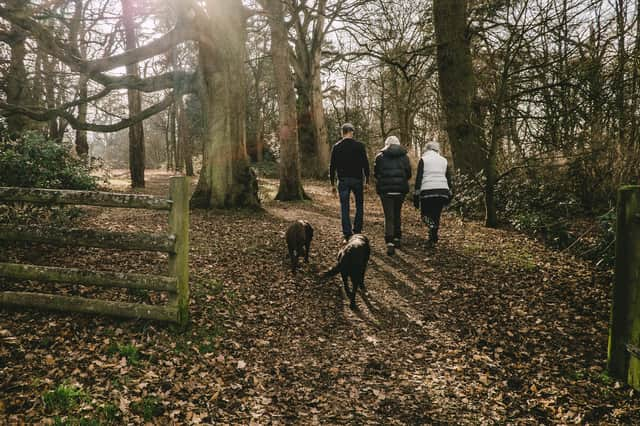 Rugby dog-owners and their pooches are being encouraged to put their best paw forward for charity.
On April 2, the Rotary Club of Rugby will hold its annual 'Dogs for Good' sponsored walk.
Residents across Rugby are invited to do their bit by signing up to the event and asking friends, families and colleagues to sponsor their daily walk.
The charity helps people to cope with life's difficulties by training dogs to support people with different disabilities. It uses a technique called Animal Assisted Intervention where a specially-trained dog works with a handler and a therapist, health care provider or teacher, to support physical, social, emotional or cognitive functioning of someone who is vulnerable and/or has disabilities.