Rugby's Cineworld to close temporarily as film studios delay releases of major titles
A spokesperson said the closure is temporary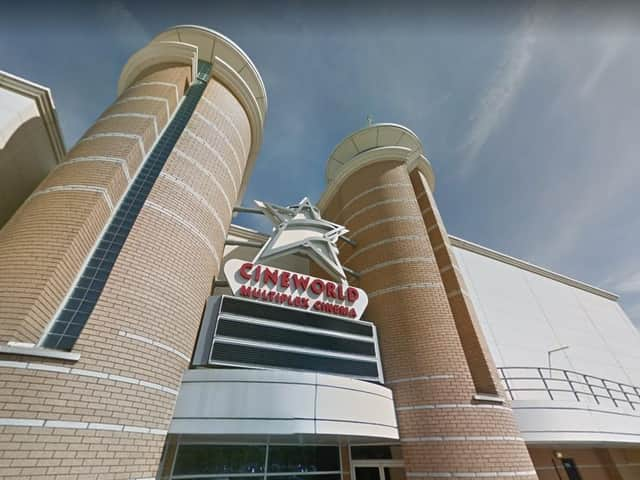 Rugby Cineworld. Photo: Google Streetview.
Lost revenue due to delays in film releases has been cited as a major reason for shutting Rugby's Cineworld on Thursday, October 8.
The town's branch on Junction One Retail Park is one of 128 branches across the country to be temporarily shut - impacting 6,000 employees.
It is not known when any Cineworld branches will reopen.
Staff at Rugby's branch worked hard to reopen the cinema in July and comply with social-distancing regulations, but the company's chief executive said tough economic conditions have forced a temporary closure.
Chief executive of Cineworld, Mooky Greidinger, said: "This is not a decision we made lightly, and we did everything in our power to support safe and sustainable reopenings in all of our markets - including meeting, and often exceeding, local health and safety guidelines in our theatres and working constructively with regulators and industry bodies to restore public confidence in our industry."
Mr Greidinger said the chain is both grateful for and proud of the work that employees put into adapting its cinemas in order to adhere to new Covid-19 protocols.
The company revealed that the delaying of film releases by studios was a major part of its decision to close.
The news comes just days after filmmakers announced the next James Bond film, No Time To Die, was to be delayed for the second time, until April next year.
A spokesperson for the chain said: "In turn, without these new releases, Cineworld cannot provide customers in both the US and the UK - the company's primary markets - with the breadth of strong commercial films necessary for them to consider coming back to theatres against the backdrop of Covid-19."