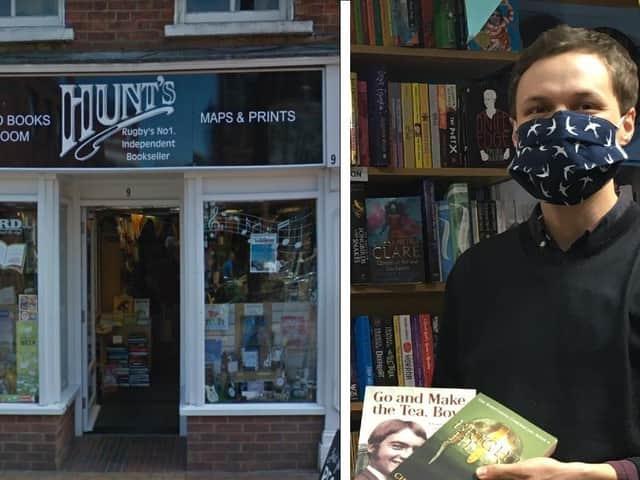 Hunt's owner Chris Hunt, photo sourced from MP Mark Pawsey's office.
Hunt's bookshop aims to raise £1,000 by February 12 in an effort to ensure that children from low income families in Rugby have access to books.
The shop has set up a 'books for children fund', with a view to buying books at cost and then donating them to schools across the town.
Books will then be distributed to children who are in receipt of free school meals - or registered DS for Year 2 and under.
A spokesperson for Hunt's said: "Reading is essential in allowing children to increase their vocabulary, literacy skills, and independent learning.
"Reading has also been proven to lower stress, reduce depression, and provide a form of escapism that has become more and more important with the current climate.
"In families with low income, children's books are often not accessible as they could be.
"We hope to assist families in providing each child with an age appropriate new book.