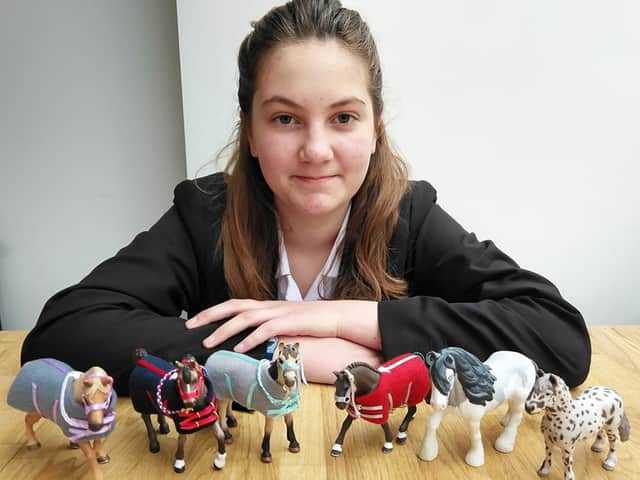 A pupil from a school in Warwick has turned her model hobby into a business.
Hannah Pratt has been collecting model Schleich horses since she was very young. She is also keen on sewing and crafting as a hobby.
In November last year, the 13-year-old from Myton School combined both interests when she set up her own online shop on Etsy, the online marketplace for unique items.
Hannah's shop, Tiny Tack Creations, sells accessories for fellow collectors of Schleich horses.
They include a head collar, a lead rope and a blanket, all of which are handmade with ribbon, felt, silver wire and embroidery thread.
Hannah also adapts jewellery-making accessories to make the rings and clasps.
"To start with, I made eight sets for the shop," she said.
"I wasn't sure what would happen, but just three hours later someone put the first set in their basket."
Hannah hasn't looked back. She has five-star reviews from her customers, some of whom have become regulars and even commissioned her to make bespoke sets.
It's this aspect of running the shop – hearing the feedback from all her satisfied customers – that Hannah says she particularly enjoys.
Her plans for the shop include branching out into repainting and restoring pre-loved horses, something which she is currently perfecting before launching this as a new product range.