South Leicestershire MP Alberto Costa visited Swinford Church of England Primary School to present 10-year-old Agatha Leuzy-Hall with a special House of Commons Teddy Bear and King Charles III notebook after her entry to the MP's Coronation card competition was awarded first prize.
The MP also awarded three other pupils at the school with Honourable Mention certificates for entering the competition.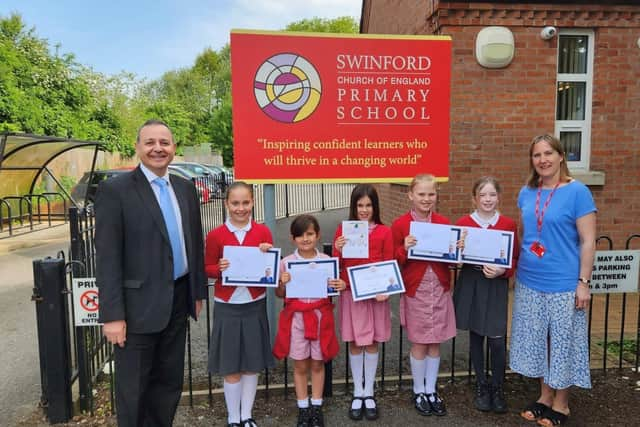 Mr Costa said: "I was very pleased to receive lots of fantastic entries from lots of young constituents across South Leicestershire, however Agatha's wonderful design of King Charles III's chariot was a most deserving winner.
"I am hugely grateful to all those that entered my competition, and many congratulations too to Kira Man of The Pastures Primary School in Narborough and Joshua Camilus of Sherrier Primary School in Lutterworth, for their brilliant entries and for being awarded runners up."
"The Coronation was such a special occasion for communities across South Leicestershire and the country, and I was really pleased to launch this design competition for my young constituents to engage in the celebrations."