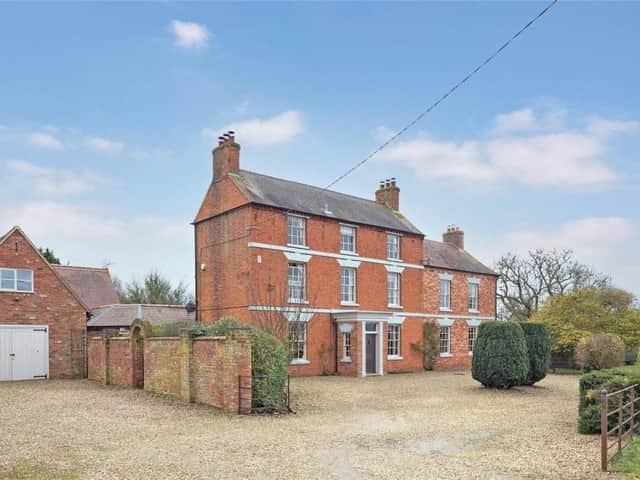 Once again we asked ourselves what the average Rugbeian was looking for in a house, and we concluded that you will be looking for a Regency home to get up and running in time for the start of the social calendar.
We all know that impressions are key if you want to avoid incurring Lady Whistledown's acidic gossip - but many of us will be on a budget.
So we have spent at least three minutes poring through property listings and we found an absolute bargain of a home that we think will provide you a great starting point in your new social endeavours.
Woolscott House is not quite Northanger Abbey, but it boasts six bedrooms, four reception rooms, a tennis court, swimming pool and, not least, a superbly grand bog.
The house is located to the south of Rugby and is believed to date back to the early 1700s - with some later additions, making it just right for a Regency lifestyle.
As would be expected, high ceilings, sash windows, cornicing and open fireplaces are abundant.
All rooms are grandly proportioned and the first-floor master bedroom is a real whopper with countryside views.
The master bedroom's ensuite is perhaps the crowning glory of the house, displaying a stunning Edwardian toilet with a cistern so high that the flush must make the whole village rumble when used.
Its 1.5 acre grounds and rural setting make it perfect for recuperating from all those balls and whatever else it is that stonkingly rich Regency-era people did with their time.
But when you need to get back into the fray, it's a nine-hour carriage ride to the 18th century social hub of Bath and an eight-hour ride to London.
The house is marketed by Jackson-Stops of Northampton and now, for the vulgar bit, it's on sale for £1,395,000.