Stoneleigh choir gets new musical director ahead of the new term
The choir is also celebrating its 10th anniversary this year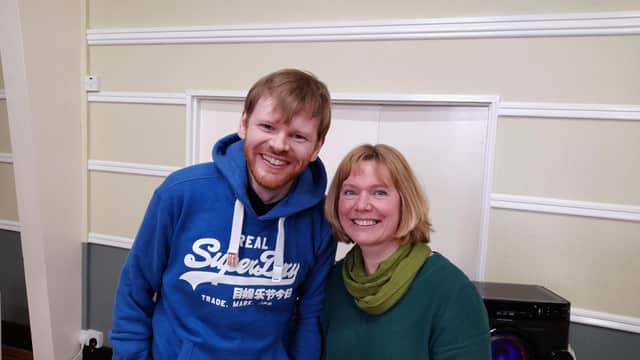 A choir based in Stoneleigh will be starting off their next term of events with a new musical director.
Stoneleigh Ladies Choir recently said goodbye to their musical director, Karen Whyte, who has been their leader since the choir's inauguration.
The choir, which is marking its 10th anniversary this year, will now start its new term on September 7 with its new musical director Seb Farrall.
A spokesperson from Stoneleigh Ladies Choir said: "Seb graduated from Coventry University in 2014 with a first-class degree in music composition and the Robert Ramskill Composition Award. He began his career as a student conductor and has gone on to work as a conductor, arranger, vocal coach and with orchestral ensembles.
"He has established a number of choirs in Coventry and Warwickshire and more recently the Coventry City of Culture Orchestra and Festival Chorus.
"He is also a professional percussionist having performed at the 02 Arena and Royal Albert Hall so the choir feel very lucky to have secured his services."
The choir first public appearance of the term will be part of Stoneleigh's Festival of Joy on September 16.
The sell-out concert the choir held in July in aid of CRISIS featured 'Songs from the Shows' and it raised £640 the charity.
The choir is made up of nearly 40 women and it is looking to increase this number and expand the age range.
Members meet on Thursday afternoons (term time only) from 1.30pm to 3pm and anyone interested should contact Sharron on: [email protected]