Stress and mental health issues cited as factors in increase of staff sickness at Warwickshire County Council
A report highlighted the county's performance had strayed off target.
Watch more of our videos on Shots!
and live on Freeview channel 276
Visit Shots! now
A report to the Resources, Fire and Rescue Overview and Scrutiny Committee this week highlighted that the county's performance had strayed off target having been marginally within tolerance levels three months previously.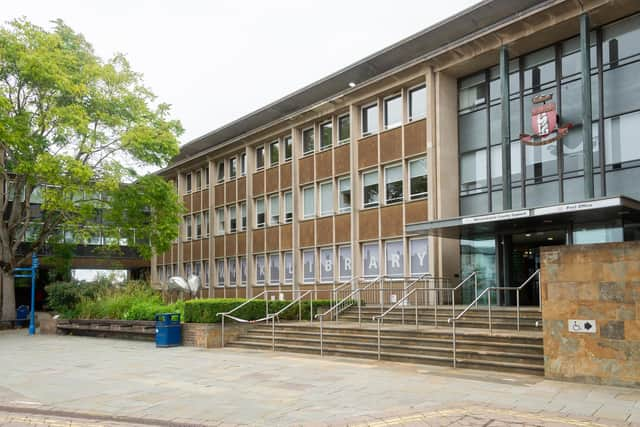 The authority's aim is that the average number of sick days taken per year by a full-time member of staff does not exceed eight, although there is a tolerance of one day either way.
It is worked out on a full-time equivalent basis for part-time staff with rolling data considered from the past 12 months.
In June the figure was 8.99 but the latest number is 9.16 – although the council's report acknowledges that the number was 9.22 for this time last year.
Councillor Sarah Feeney (Lab, Benn) asked why the rise was happening and what steps were being taken to mitigate it.
Strategic director for resources Rob Powell replied: "It has ticked up a little bit. I think it is a trend that is being seen more generally.
"We have areas with relatively higher sickness levels, there are not many but that tips the numbers up, and the numbers have gone up a little bit around stress, mental health and wellbeing.
"I think that reflects the immense pressures that are on services across the council, both the frontline services and the support services where the amount teams are having to cover and deal with at the moment is extremely high.
"We have a very well developed well being offer which is popular and well received by staff. We are doing a lot of work on inclusion and diversity in the same context.
"We have good data and we are trying with managers to work through cases with individuals to bring the numbers down.
"It is under a lot of scrutiny generally and at local service levels to try to bring it back down towards target but we should also say that in the majority of service areas, our sickness levels are low. Relative to industry benchmarks, they stack up very well.
"In many of the areas where it is higher, there are particular service-related issues."