The Sisters of St Joseph - who look after people in Ukraine - visit Leamington and Warwick
To keep the Ukraine appeal in the news, David Harrop writes a regular column for the Courier and Weekly News on behalf of the Polish Centre in Leamington, who have done so much to help the war-torn country. This week's article is about the amazing Sisters of St Joseph, who took a break from helping people in need in Ukraine to visit Leamington, Warwick and Stratford.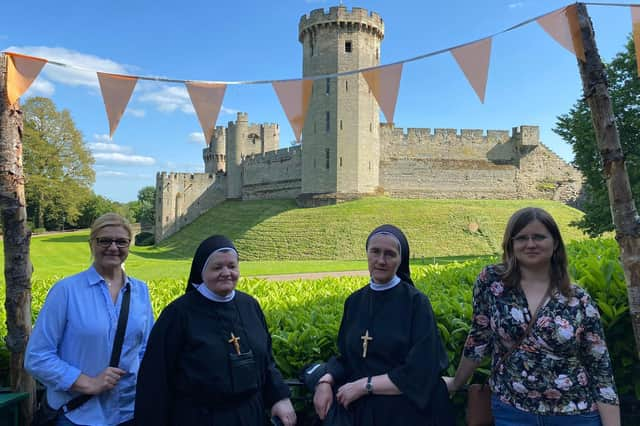 Last week the Polish Centre and Aid for Ukraine, Leamington, had the honour of welcoming Sister Justyniana and Sister Tobiasza, two of the Sisters of St Joseph in Ukraine. The Sisters look after the inured, elderly, women and children, homeless and war orphans; the innocent victims of the gruelling war in Ukraine.
With many thanks to Warwick Castle, Shakespeare's birthplace and The Churches of Arden for their generosity, the Sisters were able to have guided tours and a few days relaxation seeing for the first time in their lives some of the world outside of Ukraine.
The financial support of LKQ Euro Car Parts in Tamworth has been legendary in our campaign to help the war effort in war torn Ukraine; again showing their customary generosity by handing a cheque to the Sisters of £5,000 for their invaluable work for the war victims.
On Sunday May 21, The Royal Pump Rooms were the venue for the 9th Polish History Conference where the Sisters spoke and thanked the generosity of the people of Warwickshire for their support and donations for the much needed ongoing humanitarian work in Ukraine.