Two Harbury organisations recognised for helping those in need during the Covid pandemic by High Sheriff of Warwickshire
Both organisations have been recognised for their efforts over the last year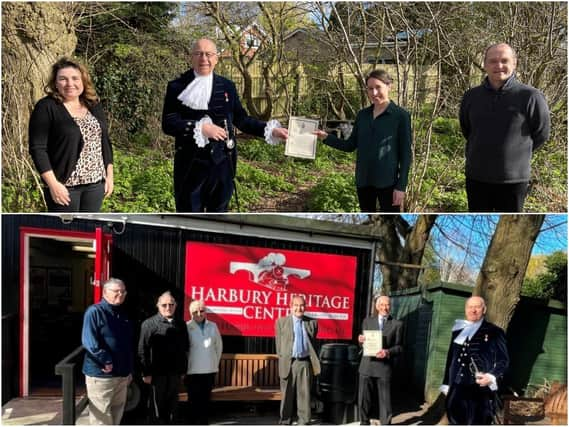 Two organisations in Harbury have been recognised for their services to the community by the High Sheriff of Warwickshire, Joe Greenwell.
Harbury Parish Council and Harbury Heritage Centre were both recognised for their efforts in helping people in need during the pandemic over the last year.
In March 2020 Harbury Parish Council acted swiftly to provide assistance to elderly and vulnerable residents during lockdown.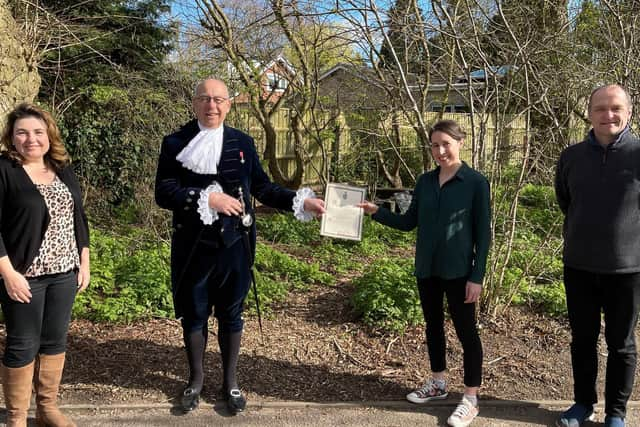 Every household received a form to complete, where they could indicate if they needed help or if they could provide help.
In the end 171 people volunteered to help the 160 households that needed help, whether with shopping, collecting prescriptions, or just getting a daily newspaper.
The network operated on a neighbourhood basis, so people were assisting those living on their own street, or close by, and has continued to function during each lockdown where needed.
At one point in April 2020 the couple who operate Harbury Post Office were both ill with COVID and the volunteer network stepped up to open the shop for a week so villagers were still
The High Sheriff of Warwickshire, paid the Heritage Centre, based in the grounds of Harbury Primary School, a visit on the first day following the lockdown to present members of the committee with a certificate 'for their great and valuable services to the community'.
Chairman, Bill Timson said: "We feel very honoured to receive this award, it reflects the hard work of the committee has shown over the past twelve months in setting up a new home for the history collection of Harbury in a temporary classroom kindly donated by the school.
"We are itching to open up properly so that the centre can be used fully by the school children and members of the local community. We have events plans including talks and presentations, all of which have had to be postponed due to the pandemic."
The refurbishment of the centre was made possible by a grant from the Severn Trent Community Fund and other donations from Harbury organisations and the generosity of the people of Harbury.
Fundraising has included a calendar, produced by committee members, featuring paintings of Harbury by local artists and this enabled £500 to be donated to Myton Hospice at the start of the year.
During the 'down time' the committee have started writing a book based on families in Harbury during the Victorian Era.