Up to £57,000 per week for one child – the high cost of care placements in Warwickshire
Warwickshire County Council is paying up to £57,000 per week for private providers to take on the care of individual children with complex needs.
Watch more of our videos on Shots! 
and live on Freeview channel 276
Visit Shots! now
The figures were discussed at this week's Children & Young People Overview & Scrutiny Committee meeting where senior staff at the authority sought to explain a £10 million overspend on services related to children and families.
Current projections show that the council is set to spend £93.4 million in this service area during the financial year 2023-24 against a budget of £81.7 million.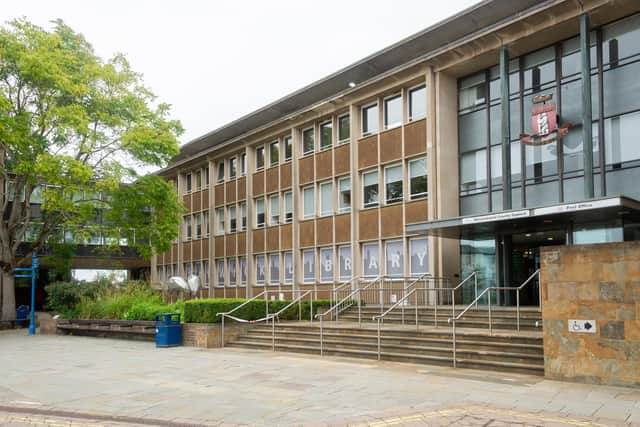 John Coleman, assistant director for children's services at Warwickshire County Council, explained that the gulf had come down from a projected £13.7 million and that the bulk of the problem emanated from the cost of care placements, which he said had gone up by around 23 per cent in little more than a year to an average of £5,929 per week for each child.
"We are also anticipating that a new regional framework will see a further rise next year with inflation of around 10 per cent," he warned.
"There was a report about a lot of local authorities having to spend money on crisis or emergency residential provision.
"We have certainly seen that over the past two or three months, where residential providers are giving immediate notice for children to leave and we are then unable to find anywhere for them so we are having to purchase 28-day emergency provision.
"On average, they cost £12,500 per week, per child – that's a lot – and when we haven't got any provision and we are having to look after children, that is costing us between £35,000 and £57,000 per week, per child. That relates to eight children in total.
"Some of the overspend is due to agency social workers, that's about £2.1 million of the overspend, but the vast majority of it is the children in care elements.
"Our plan is that we want to open our own children's homes. By the end of this financial year we will have in total 13 beds for children and each one of those will cost us a lot less money – on average they are around £175,000 per year compared with around £450,000 that we are paying at the moment for some children.
"We will save at least £100,000 per child in those homes so the strategy is to open those homes as soon as we possibly can.
"That will be better for children, because they will be able to stay locally, and it will save us money."
The discussion went deeper into reasons for the spiralling costs, which relate to the need for medical and mental health support, including secure accommodation which Mr Coleman said was costing £26,000 per child, per week.
Councillor Bill Gifford said he had been researching a company that provides services to the council and found it to be part of a chain of firms that led to one that posted a £26 million profit.
He said: "The net profits they are making are enormous. It is like winning the lottery every week.
"What worries me is the cost to the council, money that could be spent on the children rather than on the directors of these companies.
"The residential care cost makes Eton look dirt cheap, quite honestly."
"I also worry that these companies are much more interested in making the money than they are in good care for our children."
Mr Coleman added that a government commissioned review, with efforts to bring together councils to work on managing those issues in the market, is currently being consulted on.
However, he acknowledged that a framework that is already in place is having a limited impact.
"Providers are reluctant to join, they would clearly much prefer (for the council) to spot purchase," he said.
"When we have a child in front of us who needs a stable home, they have nowhere to go, we are stuck between a rock and a hard place.
"We have rejected offers. I received one from a provider that wanted £13,000 per week for a child who I would say did not have any particular needs, that included no therapy or education or anything.
"We said absolutely no way so we do reject these in situations where we can."