Victorian records offer a unique glance into the history of a local gem - Chedham's Yard
Chedham's Yard will be donating the records to the county archives, as it celebrates its 200th anniversary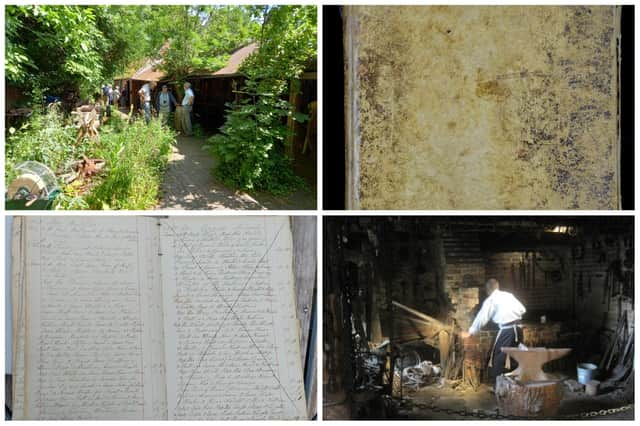 As it celebrates its 200th anniversary on Saturday September 9, Chedham's Yard in Wellesbourne is to donate a unique record of its work in
The accounts ledger documents the jobs undertaken by the Wellesbourne wheelwrights between 1867 and 1880 and gives visitors to the preserved yard a much better idea of the kind of work that was done.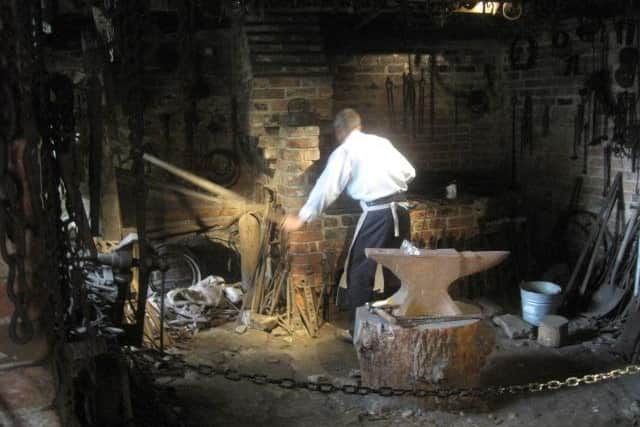 A digital copy has already been made, and volunteers have been working to transcribe the Victorian handwriting, which can be
difficult for visitors to read.
John Sheffield who coordinates the project said: 'When I first knew about the ledger I thought it would be easy to transcribe it into
readable English, but after actually looking at it I had to rethink. I had some pages copied so that anyone interested could try to decipher the writing. Margaret and Janet took up the challenge and are doing a wonderful job. They tell me it is a great help if you are good at crosswords."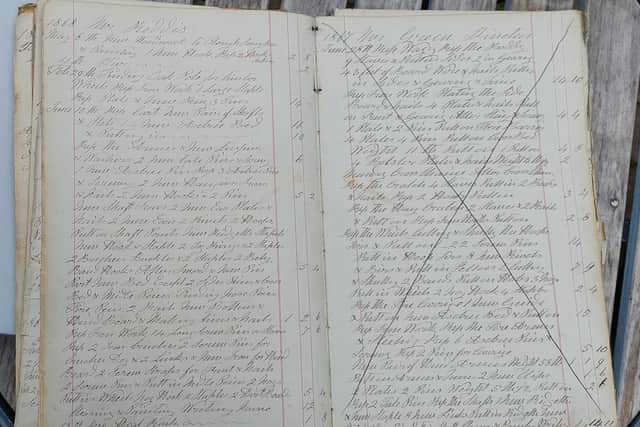 Volunteers will be welcoming archivist, Sharon Forman, and Robert Pitt from the conservation and reprographics department of Warwickshire County Records Office to Chedham's Yard. The volunteers will be handing over the original ledger volume to the archive for permanent safekeeping.
The Yard was run by five generations of the Chedham family from 1823 until 1966 when the last owner, Bill Chedham, closed the doors. Fortunately, Bill made it possible for the Yard to be taken over by the parish council, and then managed by trustees. Success in winning the BBC's 2006 Restoration Village competition meant that funds were available to restore and preserve the Yard as a time capsule which enables visitors today to see what rural working life was like in times past.
Among the documents that Bill handed over was the 374-page ledger. It details every job that the Yard's wheelwrights and blacksmiths worked on for the people of Wellesbourne and surrounding villages. Typically, they were local tenant farmers, owners of large estates such as MP Sir Charles Mordaunt, business people, publicans, the miller and the vicar.
For the past year, three volunteers - Margaret Taylor, Janet Hall and John Sheffield - have been working on the ledger which WCRO has already digitised.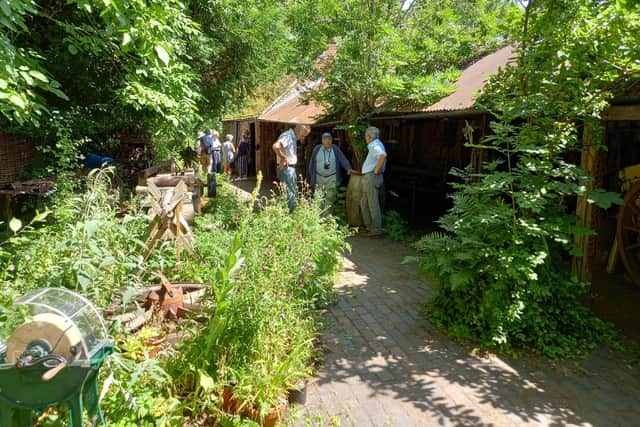 Janet and Margaret, who do most of the transcribing, are now very familiar with the handwriting, spelling and terms found in the ledger, eg 'Straks', 'Hobs', 'Wedgen en the Box', ' Cutt and Shutt' and 'Stoping up the Oles'.
When visitors enter the Yard, they see a fascinating jumble of tools and equipment. The transcription now gives everyone a much better idea about the actual work that was carried out. As well as repairs to wheels and carts, agricultural machinery was worked on, e.g. harrows, ploughs, horse rakes, winnowing machines and turnip cutters.
Smaller items too were mended, e.g. wheelbarrows, barrels, saws, and garden and farm tools. Mending a spade could cost 3d, cleaning and painting a cart could be £1 10. But the biggest bills, such as £34, arose when the Chedhams hired out the threshing machines that they invested in when demand for traditional wheelwrighting began to fall away.
Janet and Margaret can now read the ledger pages very quickly, though they expect that, at present rate, it could take another two or three years before transcription is complete.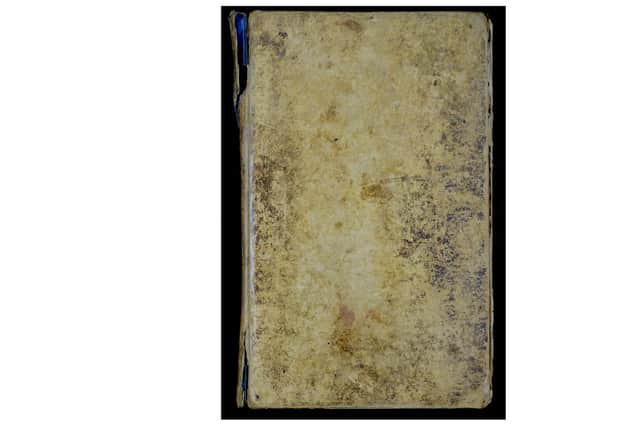 John said: 'There has been a lot of interest from visitors in the pages we have already transcribed, which we have on show for them to look through when we are open on Saturdays. But there are still some words that puzzle us, eg 'Fricts', 'Brichen', and 'Nog Nog Hook', and it is possible that a visitor might be able to explain them.'
Warwickshire County Record Office archivist, Sharon Forman, said: "We are delighted to receive this historic document for permanent preservation.
Records like these offer a unique window into the life and work of our ancestors and by placing this now-fragile ledger with the archive, the Yard has ensured that it will be available for readers far into the future."
It is exactly 200 years since the Chedhams started their business at the Yard.
Volunteers and trustees will be marking this anniversary on Saturday September 9 when they hand over the ledger. As John points out: "This will be the last time the ledger will be in its original setting. We hope that visitors will join us and take the chance to see it surrounded by the Yard's traditional tools and equipment, before it goes off to its new home."