A letter found in a south Warwickshire loft that was written by King Charles to his poorly 'Granny' in 1955 when he was six years old has sold for thousands.
The letter, dated March 15, 1955, read; 'Dear Granny, I am sorry that you are ill. I hope you will be better soon'.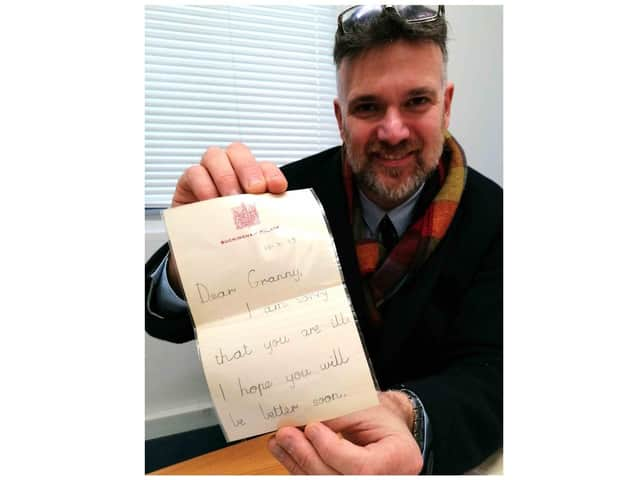 The flip-side reads, 'Lots of love from Charles' with colourful doodle art and kisses.
The letter was offered in Hansons Auctioneers' March 7 Library Auction with a guide price of £2,000 to £3,000. However a bidding battle saw the hammer fall at £7,000.
The find, which also included other royal memorabilia, was made during a clear-out by a couple who live near Stratford.
The seller, a 49-year-old farm manager, said the items belonged to his grandad – Roland Stockdale – who worked with the Metropolitan Police and went on to work for the Queen's personal protection force during the 1950s.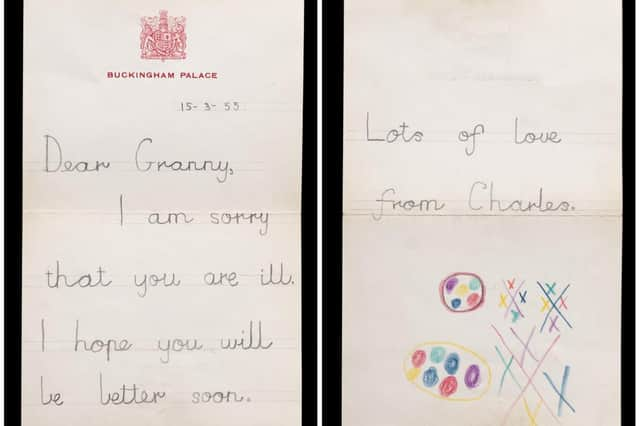 The seller said: "My grandad was a man of few words and never really spoke about his time working with the royal family but he was clearly well thought of.
"I have absolutely no idea how he came to have the letter written by King Charles when he was a boy. It's one of many things he kept."
Another discovery was a copy of the Queen's 1956 Christmas broadcast speech which sold for £300.
In addition, three small gift tags signed by Queen Elizabeth II and Prince Philip, circa 1960, sold for £1,250; a note card signed by the Queen Mother made £150, two Backstairs Billy letters sold for £50 and an archive of police and royal memorabilia achieved £320.
The entire collection sold for more than £9,000, twice its overall estimate.
Charles Hanson, owner of Hansons Auctioneers, said: "It has long been normal practice for members of the royal family to gave away small keepsakes and personal mementos to valued servants. Such was the warmth felt for Roland, it appears he was allowed to keep one or two special items.
"The childhood letter from King Charles, written with painstaking care on lined paper, is heart-warming. Amid recent royal family rifts it was lovely to see a simple demonstration of affection sent from a boy to his granny."