Dippy the Diplodocus has welcomed its first visitors as the world-famous dinosaur takes centre stage at its new Coventry residence.
The iconic 292-bone model's big debut was greeted by crowds of excited visitors on the opening day of its three-year residency at the Herbert Art Gallery and Museum.
Visitors to the exhibition can learn more about Dippy, the Jurassic period and how nature and the world we inhabit has changed over time, with dinosaur-themed talks and activities for all the family to enjoy.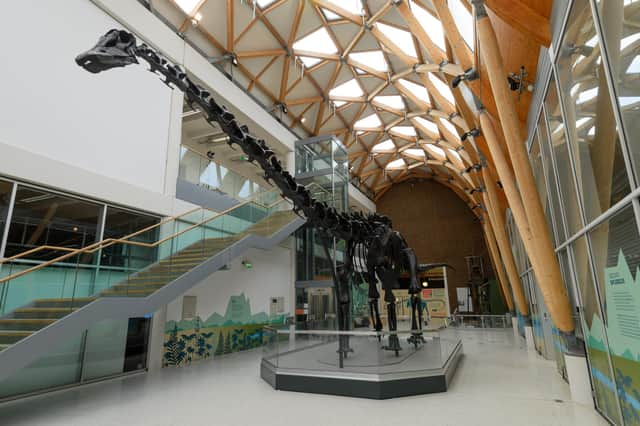 Dippy's new Coventry residency in the Herbert's Covered Court follows a 110-year tenure at the Natural History Museum in London and more recently an eight-venue tour across the UK, where Dippy spent time in Belfast, Birmingham, Cardiff, Dorchester, Glasgow, Newcastle upon Tyne, Norwich and Rochdale.
The tour reportedly saw a "Dippy effect" at each venue and region, with a record-breaking two million visitors and just under £36m of economic benefit across all eight locations.
The model's most recent return to the Natural History Museum attracted over one million people and Coventry's newest resident is expected to create similar demand.
Free tickets to see the dino-star are being snapped up fast and the Herbert has extended its opening hours during February half term, staying open until 6pm on February 21, 22, 24 and 25 and until 9pm on Thursday, February 23 to allow as many as possible to see Dippy.