Volunteer ambulance service drivers open new car servicing and repair centre in Warwick
Volunteer ambulance service drivers have combined the skills they use in their day jobs to launch a new car servicing and repair centre in Warwick.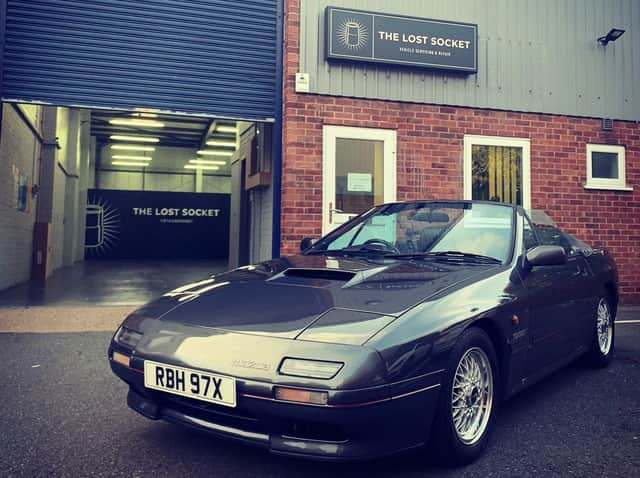 The Lost Socket in Warwick.
Mechanic Nathaniel Trill and marketing specialist Dan Gower met while volunteering as logistics drivers for West Midlands Ambulance Service during the height of lockdown.
They quickly realised that their combined skills could be put together to create a new kind of car repair and servicing business called The Lost Socket in the Cape Industrial Estate.
Both passionate about cars, the two men had grown frustrated at the level of service whenever they took their vehicles into a workshop having experienced "hidden extra costs, a lack
of transparency and poor customer facilities".
Nathaniel said: "We really believe that car owners deserve something better so we decided to do something about it.
""People must think we're crazy for setting up a new business at the height of a global pandemic but we've got a real belief that we can give people something different."
Dan added: ""The idea for the name was pretty spontaneous
"Nathaniel had joked to me that mechanics were always losing their prized 10mm sockets."
Car owners can find The Lost Socket online at www.thelostsocket.com or at Unit 1, Cape Industrial Estate in Cattell Road.