Warwick and Leamington MP cycles 111 miles to raise funds for the Myton Hospices
Warwick and Leamington MP Matt Western has cycled the equivalent distance of travelling from Leamington to Southampton in order to raise vital funds for The Myton Hospices.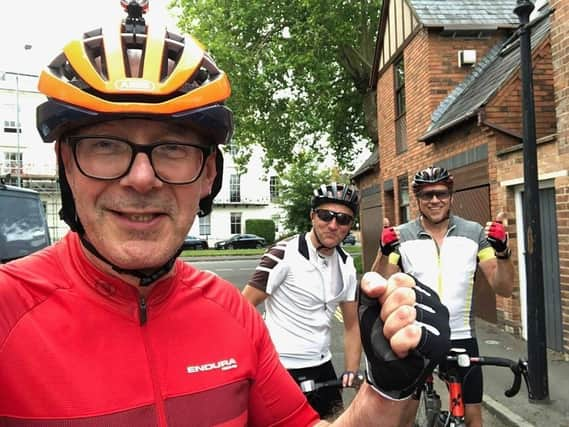 He was taking part for the second time in the charity's annual Cycle Challenge, held virtually this year due to Covid-19, and the charity aims to raise £50,000.
The MP for Warwick and Leamington went above and beyond his target distance of 100 kilometres (61 miles) - his previous furthest.
With up to 80 per cent of the charity's fundraising impacted by Covid-19, sponsorship from the community is more important than ever to ensure they can continue to provide its services free of charge to people with a terminal or life limiting illness, and their families.
Setting up his fundraiser last week, Mr Western is attempting to raise £2,500 – double what he raised in 2019.
Speaking about his efforts, Matt Western said: "A huge thanks to everyone who has sponsored my charity ride so far to raise much-needed funds for Myton Hospice.
"Due to the pandemic, Myton Hospice really is desperate for donations so I decided to go all out.
"There's still time to donate, so please do so if you possibly can. These are tough times for everyone but every little bit helps. Myton Hospice is a fantastic organisation and it needs to raise significant funds to keep themselves going."
Charlotte Ingram, director of income generation at The Myton Hospices, said: "We would like to thank Matt for his ongoing support and his remarkable efforts in our Cycle Challenge this year. We would also like to thank everyone who has donated to Matt's fundraiser so far.
"It is a difficult time for charities and this money will make a huge difference to ensure people with life-limiting illnesses and their families get the support they need from us."