Warwick and Leamington MP's Community Awards set to go live this week
The event aims to pay tribute to hardworking and often unsung workers, community groups, businesses, and volunteers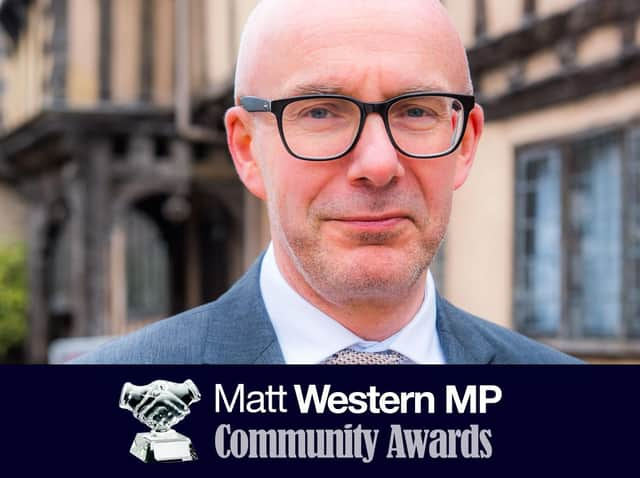 Matt Western is set to hold an online ceremony which will be streamed on his website and social media accounts. Photo supplied
The Warwick and Leamington MP's first Community Awards event is set to go live this Thursday (February 18).
Matt Western is set to hold an online ceremony which will be streamed on his website and social media accounts.
The event aims to pay tribute to hardworking and often unsung workers, community groups, businesses, and volunteers.
It is set to be hosted by BBC Coventry and Warwickshire presenter Phil Upton.
Model Edie Campbell who grew up near the constituency will also speak during the ceremony. She has appeared twice on the cover of British Vogue magazine.
Other notable community and business figures are expected to attend.
A panel of judges has been assembled to choose from nearly 100 nominations.
Mr Western says the event aims to give special recognition to those who have been integral in the community's fight against Covid-19 – and those who have shown extraordinary generosity to help others over the last year.
Mr Western said: "I am thrilled to have received so many interesting nominations from the community including, among others, carers, teachers, NHS workers and postmen.
"We have confirmed all our guests and judges while everyone who has been nominated will be recognised in some way for their contribution to Warwick and Leamington in the last year.
"There has never been a more important time to pay tribute to those who have served our community during arguably the greatest public health crisis the nation has ever seen.
"I want this to be an event the nominees will never forget. A hopeful light amid the darkness."
The event will be held online and is being organised and developed by local web designers and production company Noisegate Media.
People can tune into the live stream from 7.45pm on Mr Western's Facebook or YouTube account. It will also be shown on his website.
People can Tweet about the event using the hashtag #MattWesternAwards.