Pupils at a primary school in Warwick recently enjoyed a 'Christmas outdoors' session.
Rev Diane Thompson and members of All Saints church in Warwick organised the session, which took place on December 16, for the children at Emscote Infant school.
A spokesperson from Emscote Infant School said: "The children were met outside of school by a 'donkey' who walked with them to Bethlehem.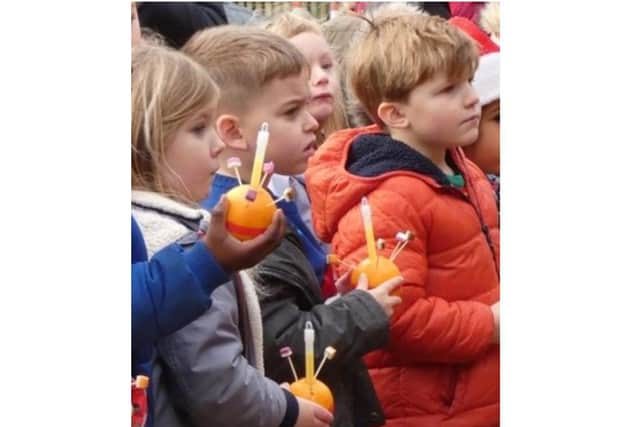 "They then each tied a ribbon around the Christmas tree on which was written something they'd like for Christmas.
"children held the Christingles they had made in school as a large model of the Nativity was rolled out.
"At one point, a local cat joined the wisemen in the middle of the stable. It was such a special, uplifting thing to do."
Rev Diane Thompson added: "What a journey we've been on this year.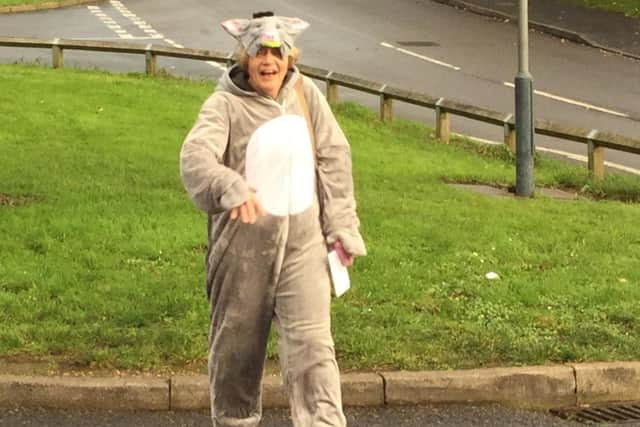 "To end the year by going with the children on a special journey to Bethlehem to find baby Jesus has been such a joy, and especially in the company of Mary and Joseph's carrot-loving donkey.
"We'd never have dreamt up this way of celebrating Christmas in 'normal' times. We're all amazed by it.
"There's still time to join in by adding a ribbon in memory of someone or writing a prayer for the tree. See the windows and the lights too. 'Christmas Outdoors' is open 24/7."