Warwick woman who suffered abuse as a child talks about her experiences to help draw attention to the work done by child protection charity
Melissa Thompson has waived her right to anonymity to highlight the issue - and she has raised money for charity by taking part in a mammouth gaming session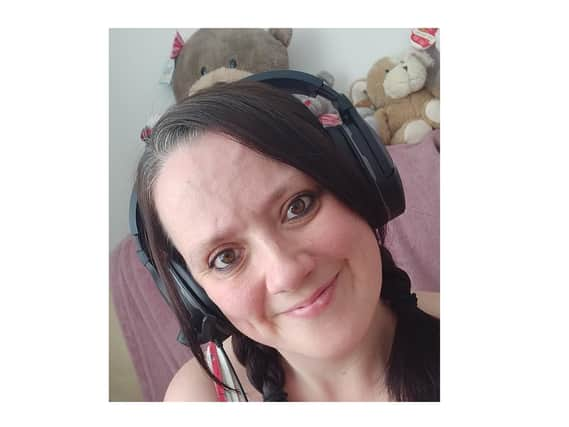 A 37-year-old woman from Warwick who suffered abuse as a child has spoken about her experiences to help draw attention to the good work done by charities fighting against online grooming.
Melissa Thompson has waived her right to anonymity to highlight the issue and the work done by the Internet Watch Foundation (IWF).
And to raise money for the child protection charity, she organised a mammoth gaming session event, which went much better than she expected.
She said: "I was abused at a very young age. Although I don't remember the abuse, it makes me who I am today.
"I feel the tough situations I've been through have made me a much stronger and independent person."
Melissa said she hoped the marathon gaming session, as well as raising funds for the IWF, helped raise awareness.
She paid tribute to the work of IWF analysts, and said more people need to talk about the problem of online child sexual abuse material.
She said: "A lot of people don't know a lot about the IWF – it's such important work, but it isn't a topic most people want to think about.
"I heard about the IWF when I was doing my degree. My dissertation looked at grooming and children being targeted through online games.
"I understand this is a problem, and it is an increasing thing. If you do not report it, it will continue.
"It is so widespread and if people ignore it, it will have a worse impact on victims."
Melissa, a digital forensics expert, had aimed to raise £200 for the IWF with the mammoth gaming session, but ended up raising more than five times the amount. The final total raised was £1,050.
She said she was surprised, but pleased, with how much she had heled raise.
Melissa said: "I did not expect it to get as high as it did. I think it will finish at around £1,100."
The gamers stayed in touch and shared messages and pictures of themselves on Facebook Messenger, Instagram, and Twitter.
But the fun of gaming soon gave way to fatigue as Melissa and her friends settled in for the long haul.
"I was flagging after about seven hours," Melissa admitted.
"Six of us did it. We all played different games. I played Friday the 13th and then Lego Harry Potter and streamed it all via Twitch."
Melissa said the key to staying focused throughout was not indulging in sugary snacks or caffeine. Instead, she says she drank four or five litres of water.
Susie Hargreaves, chief executive of the IWF, said Melissa's 'remarkable' fundraising will be a huge boost for the IWF, and will help in continuing their vital mission.
Ms Hargreaves said: "We are so grateful for this remarkable fundraising effort. I take my hat off to Melissa, not only for exceeding her target by such a huge margin, but for taking such an awful personal story and turning it into a drive to do good and help others.
"We are a charity and it is thanks to brilliant work like this we are able to keep doing what we do, keeping the internet safe and protecting the victims of child sexual abuse.
"Melissa has played a key role in helping us fund this, and has also helped make sure more people know about us and the work we are doing."
If you're interested in raising funds for the IWF, through gaming or any other way, you can email them at [email protected].