Warwick's 89-year-old rollerskating hero sets amazing £50k fundraising target after raising thousands of pounds in just a few weeks
He is now aiming to raise 100 times his initial fundraising target
Watch more of our videos on Shots! 
and live on Freeview channel 276
Visit Shots! now
An 89-year-old man from Warwick who is taking part in a charity challenge on rollerskates has set himself a new fundraising target of £50,000 after raising thousands of pounds in a just a few weeks.
On March 9 John Wilcock kicked off his challenge of skating 90 laps of the courtyard outside his home before his 90th birthday in January 2022 - as we previously reported.
John decided to take on the task with his rollerskates and a walking frame to help raise a minimum of £500 for FareShare which is a charity that helps children and families by redistributing food that would otherwise go to waste.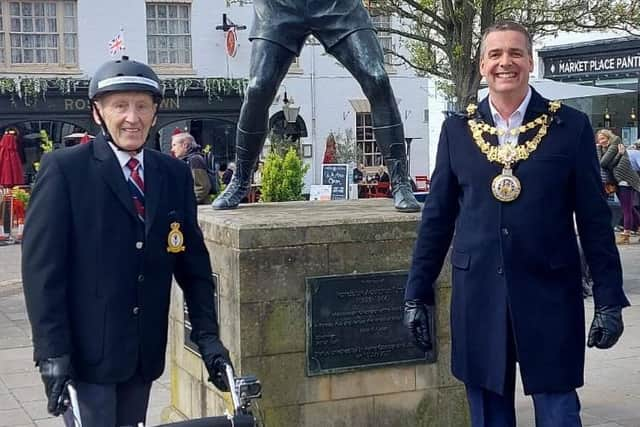 John has now raised more than £37,000 through his efforts and with his fundraiser continuing for another nine months he has decided to increase his fundraising target to £50,000.
He said: "It is like nothing I could have ever dreamed of.
"I was as surprised as everyone else was about how it's gone.
"I had to change the target because £500 looked a bit silly when I got to £37,000.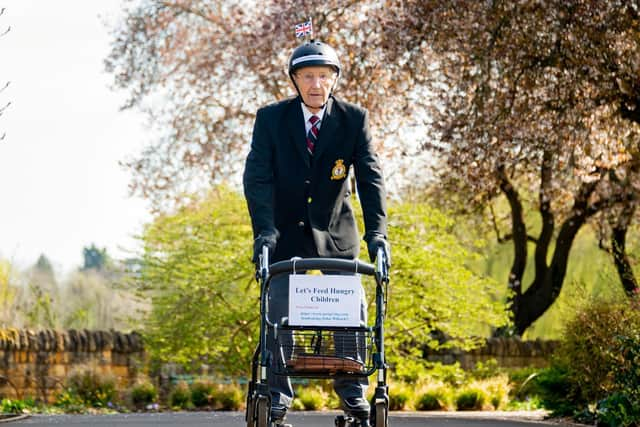 "I get lots of nice comments when people make donations and one lady said she hoped I got to £50,000 so I made that my new target.
"£50,000 is 100 times more than I was initially hoping to get and it seems that it could be achievable and it is something to work towards and to spur me on.
"The fundraising page is open until January so the total could be a lot more.
"I would like to raise as much as possible for FareShare and the children they are trying to help.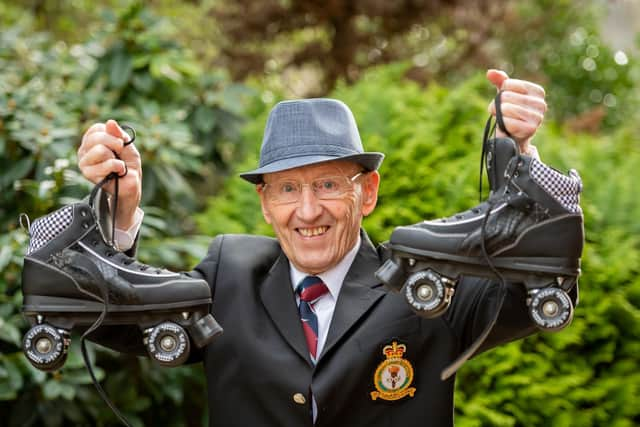 "They say that £1 can provide four meals and with £37,000 they can provide quite a lot of meals."
John has been spotted taking on his challenge in St Nicholas Park and around Warwick town centre.
Last week he also met the Mayor of Warwick, Cllr Terry Morris while he was out taking on his challenge.
"The Mayor said he would help as much as he could", said John. "After I met him he must have put out a message about me because there was a surge of donations afterwards."
As well as raising an amazing amount of money John said he is also overwhelmed by the support shown by people and that now he is also facing a problem in terms of physical donations.
He said: "When I started going out and about I thought people might ignore me but I get people coming up to me and some offer me money but I can't take it I have to tell them to donate online.
"It feels like I am denying people the opportunity to donate.
"I like to be seen as it lets people know what I am doing but I think sometimes it is embarrassing when people come up to me and offer me money and I can't take it.
"I will have to find a way of dealing with that."
Cllr Terry Morris, Mayor of Warwick, said: "On Thursday afternoon, I had the absolute pleasure of meeting John Wilcock, a wonderful 89-year old Warwick gentleman who is roller skating to raise funds for FareShare.
"FareShare redistributes food, which would otherwise go to waste, to feed almost a million people a week; people who would otherwise go hungry.
"John set a goal of raising £500 and thanks to the support of people from Warwick and much further afield, he has already raised over £37,000.
" I have offered my ongoing support to John as he continues his fund-raising and would love to see his total exceed £50,000. "