Warwickshire council steps in to feed children during half term after government throws out food vouchers plan
The leader assured residents that no Warwickshire child will go hungry during the holidays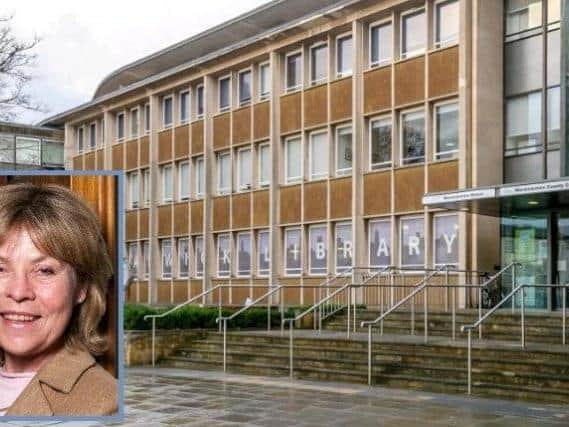 The leader of Warwickshire County Council has appeared on Radio 4 to announce that the county's welfare scheme will be boosted to provide support to vulnerable children through the half term.
Conservative Cllr Izzi Seccombe's announcement comes after a motion based on Footballer Marcus Rashford's plan to give food vouchers to children in receipt of free school meals during the school holidays was voted down by Conservative MPs in the Commons this week.
In Rugby, Fish Plus owner Andreas Kattou teamed up with a nearby primary school to ensure that 71 children would be fed through the half term.
Scores of Rugby businesses and residents then followed, generously offering free food to children in receipt of school meals.
And, speaking on BBC Radio 4's PM show on October 24, Cllr Seccombe said: "We've operated and continued to operate, past others who have stopped doing this, a welfare scheme for many, many years now and we are using that and have done over the last covid months to support all of our families and children who have been in need.
"We also support through foodbanks, which we provide food for and a number of volunteers.
"And we've made that decision to increase our welfare scheme and to cover not only the next week of half term but over the Christmas period and as long as this covid crisis is with us.
"So we won't have children going hungry in Warwickshire."
She added: "There are crises for families as well as children, and my concern is that all families need to be supported.
"Those who have got disabilities and all of those areas - so free school meals is incredibly helpful to some but not to all.
"And the welfare scheme, we've found, has been just a more global scheme that we can support many more families with and I do stress I don't want just to talk about children, I want to talk about those with disabilities who find themselves in a really perilous position.
"It's a hard time for everybody and we want to support them, and we want to make it easier."
Cllr Seccombe's announcement came after Helen Adkins, leader of Warwickshire Labour Group, with the support of local Labour leaders, wrote to Warwickshire County Council on Friday to call on them to ensure children do not go hungry over the school holidays.
Warwick and Leamington MP Matt Western also supported the letter.
Cllr Adkins said: "No child should go hungry, and I'm appalled that the government have decided that in the midst of a pandemic children should not be given access to the food they need.
"We're calling on Warwickshire County Council to step in and provide meals over the school holidays, and restating our commitment to getting support to those who need it."
MP Matt Western said: "I voted in Parliament to extend free school meals, which would have guaranteed children were, at the very least, fed during these difficult months – but the government opposed it.
"If the government refuses to support the most vulnerable children in our country, it's only right that we act locally.
"Many other local authorities are rightly doing just that.
"I totally support Cllr Adkins' letter and I join her in imploring Warwickshire County Council to act."
Rugby MP Mark Pawsey voted against the motion to provide food vouchers over the school holidays, and he has provided a statement to explain his position - click here to read it.The Advertiser has approached Warwickshire County Council for further information on the scale of the help that will be available, but does not expect an immediate response because the enquiry was made outside of working hours.
During her appearance on Radio 4, Cllr Seccombe also stated that the council is exploring ways to use the proceeds of the sugar tax, some £50,000, to help the county's children over Christmas.
"This might be something that we can give back to those children who are finding it difficult over Christmas by way of some sort of hampers.
"Something that will help them, make them feel a little bit more valued and loved," she said.