Warwickshire councils to get £10k boost for CCTV but councillor says its a 'miniscule' sum
The Warwickshire Police and Crime Commissioner Philip Seccombe acknowledged the amount per area was not huge but said he hopes it gives those who have to pay for and run CCTV a message that it is an important issue.
Watch more of our videos on Shots! 
and live on Freeview channel 276
Visit Shots! now
A £10,000 boost to CCTV funding for each borough and district in Warwickshire was welcomed with muted gratitude by councillors questioning how much difference it will make.
Warwickshire Police and Crime Commissioner (PCC) Philip Seccombe (Conservative) announced during Thursday's meeting of the county's Police and Crime Panel that £50,000 of one-off discretionary funding would be evenly split between North Warwickshire, Nuneaton and Bedworth, Stratford, Warwick and Rugby councils.
The money adds to any funding allocated by those councils who Mr Seccombe said had been "struggling" to foot the bill.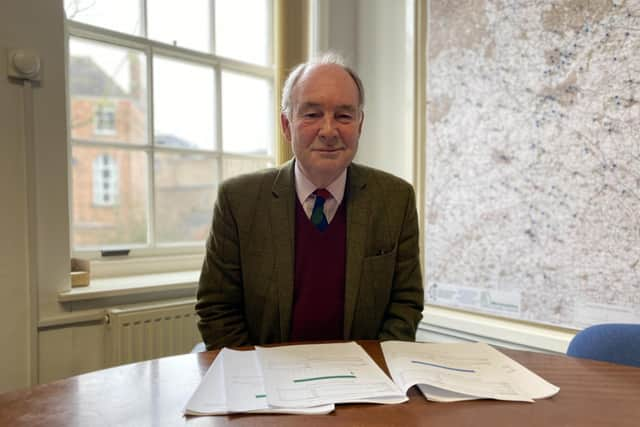 "We have received representations from all districts and boroughs and they are struggling with CCTV," he said.
"I know it is a huge financial burden and I don't want to see CCTV reduced across the county, it is a great tool for the police, not only to possibly see crimes but also to use as evidence in court.
"£10,000 will be going to each district and borough for improvements in their CCTV as a one-off payment which, I hope, will help with some of the problems they have with CCTV."
Cllr Dave Humphreys (Con, Coleshill South and Arley) represents Warwickshire County Council on the Police and Crime Panel but is also a member of North Warwickshire Borough Council.
"Thank you very much, that is very good, but it is a miniscule amount of money," he said.
"To put it into context, Polesworth has just spent £71,000 on cameras, Warton has put in four cameras, £44,000, only they have been there for five months because the county cannot agree on which lamppost they can go on, which is a really sad thing.
"I don't quite know how the boroughs will apportion that £10,000 but thank you for it anyway."
Mr Seccombe replied: "It was partly in response to your borough, I have had lots of correspondence from Atherstone about their future with CCTV.
"Okay, £10,000 is not a huge figure compared to our budget but it is a one-off payment and about us hopefully giving those who have to pay for and run CCTV the message that we think it is important.
"Some tell me the cameras are a bit old or they need maintenance, hopefully this will be able to form part of the upgrading.
"I am well aware Stratford-on-Avon District Council has spent £600,000 or £700,000 on new digital cameras, big sums are being spent and although it is not my statutory duty to support or pay for CCTV, I think it is the right thing to give it some support, rather than just moral support.
"Rather than just saying 'well done, carry on', I accept that this is a token but to me, it shows that we think it is important on behalf of our residents."