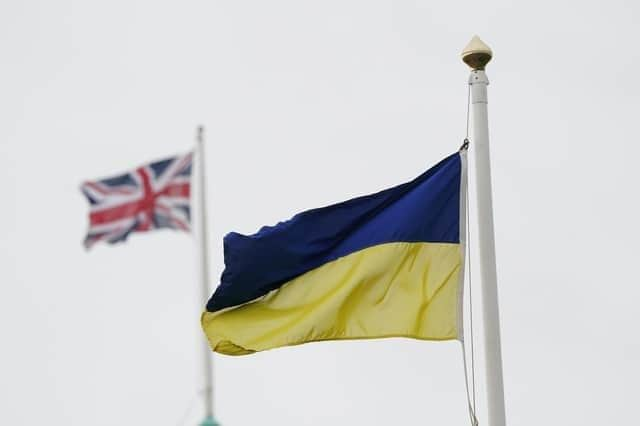 Nearly 1,100 Ukrainians have started new chapters of their lives in Warwickshire in the past year under the Homes for Ukraine scheme. And, as the war rages on a year later, more Ukrainians need a place of safety. Families or individuals who signed up to the scheme initially, pledged to host guests for six months although many have continued for a year and beyond. And now the Warwickshire team is seeking more hosts to join for different types of placements.
People interested in hosting will help those coming to the UK as well as those already in Warwickshire who need to move on from their initial sponsorship arrangement. Ukrainians already settled in Warwickshire have had time to become established within their communities. They may be at work, with their children in school - minimising some of the challenges many new hosts initially face.
Anyone can consider hosting as long as they have a spare room. Those who are successfully matched to Ukrainian guests are offered a £350 per month 'thank you' payment. Recently, Warwickshire County Council agreed to offer an additional payment of £150 per month to all hosts who commit to their guests staying beyond six months. The payment is tax-free and is made for single long staying guest or multiple groups.
The council has also approved a new guarantee scheme to enable access to private tenancies. Guests wishing to rent private accommodation, who meet a set of criteria, will have the local authority acting as a guarantor. This will include guests having saved enough money to pay the deposit and first month's rent and undertaking a financial assessment.
Almost a year since the scheme launched, there are 360 hosts providing a home to their Ukrainian guests across Warwickshire while around 90 Ukrainian families have successfully moved to independent living.
Council leader Izzi Seccombe said: "I feel so proud of our wonderful county and the generosity and compassion of people supporting our Ukrainian guests.
"It is important that as a county we continue to stand together with people fleeing from the war. Together with our partners, we'll continue to ensure Ukrainian arrivals and their host families can access the help and support they need, as well as services such as healthcare, education, benefits and council services.
"While we offer our sincere thanks to everyone who is making a massive difference to innocent people whose lives have been torn apart, we also continue to appeal for new hosts across Warwickshire.
"If you or someone you know could offer temporary accommodation to Ukrainians, please know that the county council, its partners and many residents in Warwickshire will be there to support you. So please contact Warwickshire County Council's Homes for Ukraine team for more information."