County councillors have agreed to raise their portion of council tax by 3.94 per cent which is more than 1 per cent below the maximum allowed by central government.
It will mean those living in a band D property will pay an extra £1.20 each week in addition to any increases adopted by district, boroughs or towns and parishes. The police and crime commissioner raised his precept by 5.3 per cent earlier this week.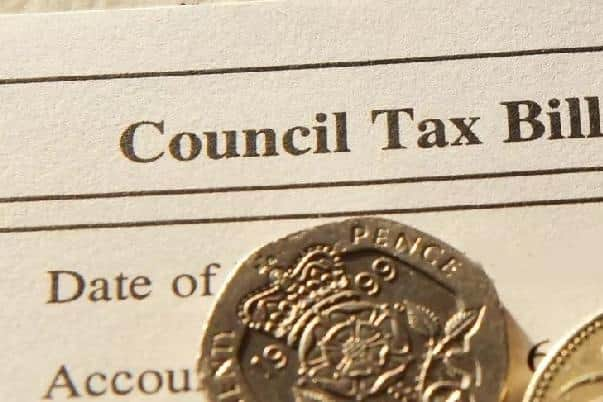 Warwickshire County Council's deputy leader Cllr Peter Butlin (Con, Admirals and Cawston) told the full council meeting on Tuesday (February 7): "The budget we are recommending to you today will continue to ensure that Warwickshire's finances are robust and sustainable.
"It is ambitious in the plans it sets out to shape Warwickshire as a place but does not take short term decisions that place our financial sustainability at risk or leave financial gaps to be closed in future years.
"We all use the services the council provides and we also understand how the current economic climate and cost of living means it is difficult for households to make ends meet.
"Maintaining critical services and balancing this with affordable tax increases has been at the forefront of our minds throughout our budget discussions.
"In the end we have achieved the position where managing the inflationary costs facing our services means we have to increase council tax. This is unavoidable.
"We will use as little of the extra council tax flexibility provided by the government as we can to balance the budget this year.
"This means a 3.94 per cent council tax increase - a full 1.06 per cent below the maximum increase permitted by government.
"It is a rise that is substantially below inflation and is equivalent to an increase of £1.20 per week for a band D dwelling."
Cllr Butlin explained that the council had set out a number of principles that involved investing to support the most vulnerable in the community, investing to support further economic growth across Warwickshire and ensuring the services delivered provided value for money.
Among the headline projects is one investing £24.8 million to meet the growing numbers and costs of supporting the county's elderly citizens and those vulnerable adults needing help.
A further £5.4m will be spent on children's social care services, with £3.3m of that earmarked for additional staffing.
Other commitments include £1.5m to increase capacity in the Special Educational Needs and Disabilities (SEND) assessment and review service and £8.2m towards the home to school transport service.
Cllr Butlin added: "On the whole I think we have the right strategy in terms of our budget and the way we apportion our money and the way in which we can deliver services for Warwickshire."
What the opposition parties said about the budget Opposition parties on Warwickshire County Council put forward amendments to the Conservative budget, choosing to focus on different areas to invest and with one calling for a higher council tax increase.
Sarah Feeney (Lab, Benn), deputy leader of the Labour group, proposed a 4.64 per cent increase during the full council meeting.
She said: "We generally believe that all individuals have the right to live safely, healthily, happily and independently with the right support - but that support isn't without a cost.
"We know our communities will face some unprecedented challenges in the next year, much as they have done in the last few months, but whenever there is challenge, there is greater call for us, greater need for our services and a greater need for us to try and level as much as we can the disparities in our society."
The headline addition in the proposed Labour budget was to invest £1.4m to support the first 1001 days of a child's life – providing more support for struggling families with both parenting support and mental health support in early years.
Liberal Democrat leader Jerry Roodhouse (Lib Dem, Eastlands) explained that his party's budget would include extra money for the county's outdoor education policy while proposing the same 3.94 per cent council tax increase.
He said: "There was something called Marle Hall, the outdoor education centre, which disappeared.
"There was some money put into that and what we have sought to do is to mainstream that funding going forward because we feel it is the right thing to do if we want the best outdoor education for young people across the whole of Warwickshire."
Other proposals included further investment in the council's forestry team to meet the increase in demand and provide resilience to support emerging climate change initiatives, and direct more money into community transport to support the introduction and development of school travel plans.
Cllr Jonathan Chilvers (Green, Leamington Brunswick), said his group would also raise council tax by 3.49 per cent and added it would tackle two main challenges faced by Warwickshire's residents - skills shortages and inflation driven by higher energy bills.
He said: "Central government has not so much fallen asleep at the wheel, but has chosen to depart the driving seat altogether and has failed in its basic duties to provide stability and responsibly plan for the future.
"The Green budget focuses on investment in skills and lowering energy bills. It's backed up by additional investments in our youth services and for the fire service citizenship project.
"There are huge opportunities for Warwickshire to become a hub of new skills, creating high quality jobs that in time can have a significant positive impact on the energy bills that our councils, schools, communities and residents face."