A farm in Warwickshire is hosting a Christmas drive-through Nativity
By popular demand, on Sunday December 20, Joseph's Amazing Camels will stage a 'drive-through Nativity', at White House Farm in Idlicote.
After the success of the Halloween Camel Safari on October 31, the business said there was public demand for a Nativity event, which Joseph's Amazing Camels had already started planning.
For £15 a car, visitors will be able to enjoy Christmas decorations all along the track, angels in the trees, festive projections on the farmhouse, giant Christmas presents, shepherds washing their socks by night' and see the three Kings on camels on their journey to Bethlehem, all accompanied by carols and Christmas songs from an FM transmitter as people drive along.
Arriving at the barn visitors will find Father Christmas in his grotto with goodie bags for children and elves serving a free glass of mulled wine for the adults.
Then people will be able see the live Nativity scene with Mary and Joseph and the baby Jesus, camels, angels, sheep and donkeys.
Burgers (including vegetarian) which cost £4 and hotdogs which cost £3.50 will be served at the end.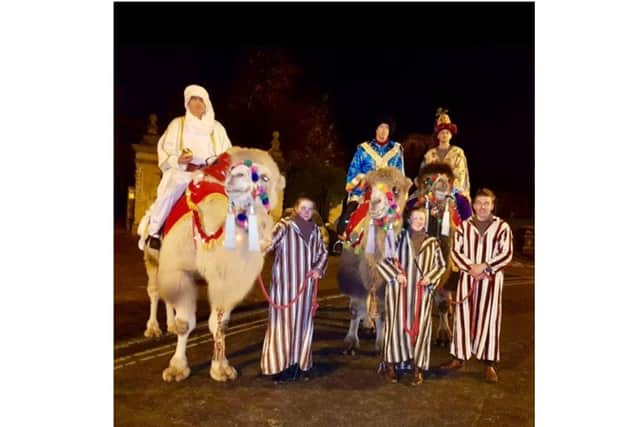 To book tickets go to: http://www.jacamels.co.uk/If anyone visiting would like food at the end they are should emailing their order to [email protected] by 4pm on Saturday, December 19 so that everyone can be served.