The South Warwickshire-based Ambulance Aid, in partnership with Medical Aid Ukraine (MAU) and Chipping Campden, has delivered an ambulance packed with medical supplies to a once-thriving town, near Zaporizhzhia, south eastern Ukraine.
Last week, banker Roxanne Litynska and her husband, Dr Dennis Ougrin, of MAU London, drove from London to Zaporizhzhia City Hospital.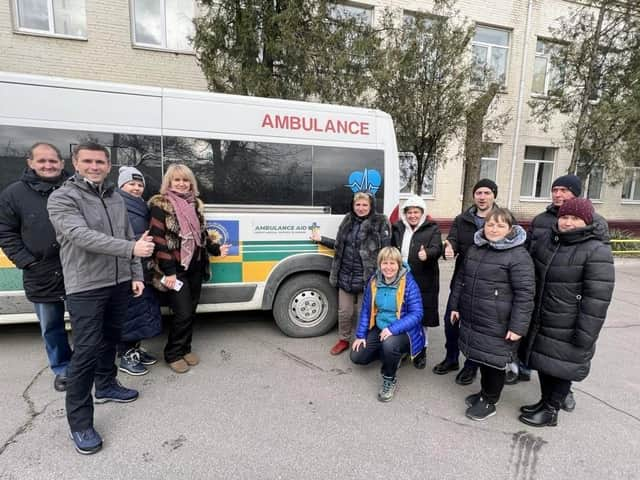 2,000 miles later, they dropped off most of the medical supplies and then drove to a nearby town to deliver the ambulance.
The town used to be home to 15,000 people but only 2,000 remain, mainly elderly, in difficult conditions. There is no gas, electricity or water; most buildings are destroyed or significantly damaged by daily bombings.
Volunteers from around Stratford, Warwick and Coventry have spent hundreds of hours sourcing, collecting, and packing donated medical supplies.
This was coordinated by Dr Tania Hebert and Maria Leszczyszyn of MAU West Midlands. They packed the ambulance with donations including a new generator.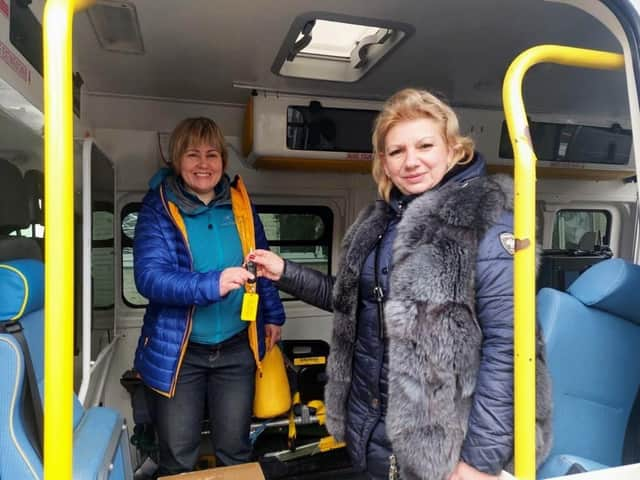 4Ukraine, a British volunteer organisation, drove it to London and added donations of combat tourniquets and surgical equipment.
This is the third ambulance purchased through Ambulance Aid with money raised by friends from the Chipping Campden group; including Simon Dunscombe, Andrew James and the Cotswold House Hotel and Spa.
They were inspired by Ukrainians living in the town, Yuriy and Evgeniya Andrushchenko, who spent their life savings, on a Land Rover Defender ambulance for Ukraine.
Ambulance Aid is a local not-for-profit organisation set up in response to the invasion of Ukraine.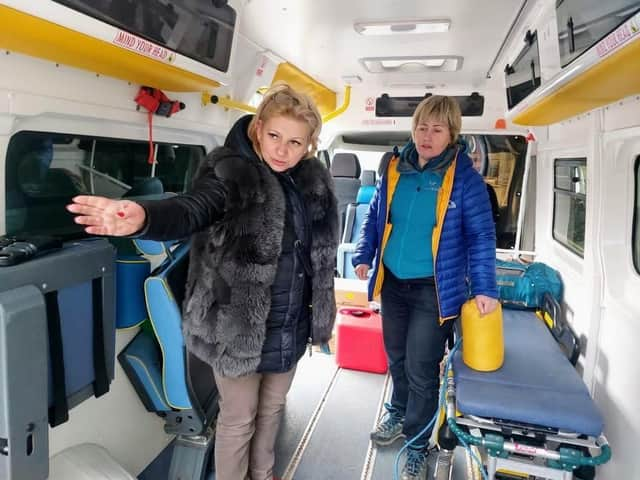 Director Claudine Pearson said: "At the anniversary of the invasion, we are proud to have sent 15 ambulances and two SUVs filled with medical supplies to where most needed.
"We worked collaboratively providing transportation and access to vital healthcare services and more. Dr Hebert of MAU has been our key partner. The community support received has been impressive."
Dr Hebert, MAU, West Midlands Coordinator, said, "We are proud and grateful for all our teams coming together to deliver our latest ambulance. Alone we are just one person trying to stand up against injustice and evil, but when you join forces with others, you can achieve miracles."
Ukrainian, Sviltlana, received the latest ambulance. Her war role for her town is organising help for displaced people, arranging machinery and cement blocks for trenches and coordinating community action groups.
She said: "Because people keep sending aid, we feel we can go on.
"We are remembered and not alone.
"Your contribution is so much more than time and money. The ambulance is literally a lifeline to this town."