Wellesbourne strong-man eyes three world records while pulling a car more than 50 miles
A Wellesbourne strong man has set his sights on achieving three world records while pulling a car over 50 miles.
Watch more of our videos on Shots!
and live on Freeview channel 276
Visit Shots! now
Matthew Cooper, who works at Tarmac in Banbury, will make his world-record attempts on Thursday September 7.
And while doing so, he hopes to raise money for Beat, the UK's leading charity supporting those suffering from eating disorders.
"I will be pulling a car for 52.4 miles, two marathons. I aim to set the record for the fastest ever marathon pulling a car and by completing the first ever double marathon, it will also be the longest distance ever to pull a car," said Mr Cooper, who will be pulling the Hook Norton butcher's van.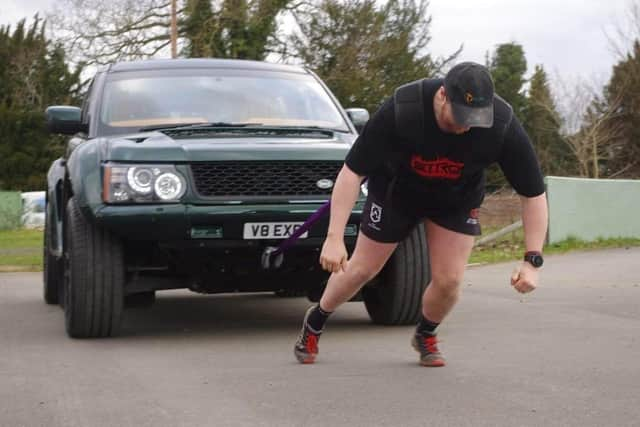 The event is taking place at the Home Guard Club, Tiddington and culminates on the Saturday, where there will be a families' day and barbecue.
Mr Cooper was born in Banbury but left at a young age for Warwickshire where his family still live. He joined the Royal Signals where he served for seven years but returned to his home area.
"I have a friend who has had eating disorders in the past and I know that Beat is a really amazing resource. It provides help to manage the troubles and strains eating disorders can result in.
"I'm hoping this event will raise much needed support and funding for the charity and the venue itself, and it would be really cool to bring world records back home to Banbury," said Mr Cooper.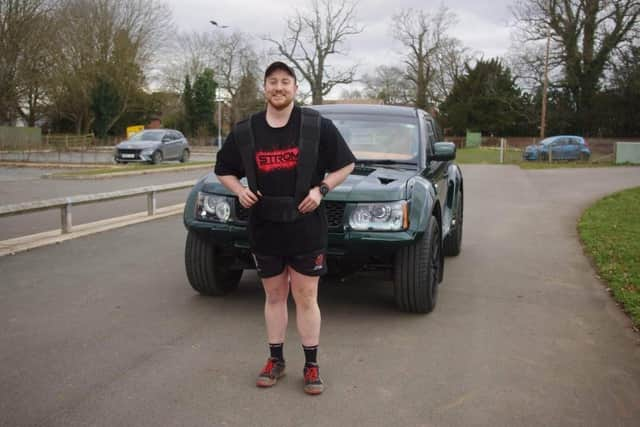 "I've always done fitness events for charity. I started doing triathlons which took about an hour and a half but they stopped appealing to me. I've also done cycling events including a John O'Groats to Lands End ride which took over six days which was too long. I thought I'd find a middle ground and I saw that someone had the world record for pulling for a marathon distance in 19 hours 46 minutes. I thought that was more me."
Training is being undertaken very carefully. Mr Cooper is currently doing two or three miles at weekends comfortably. This weekend he will double that. Spare evenings are spent pulling a car around the ground floor of the Lidl car park in Banbury.
Mr Cooper's bid to go twice the marathon distance will mean 212 laps of the Tiddington cycle track. Members of his family and his girlfriend Holly Round will take turns to steer the car during the three days of the challenge.
To find out more about the Beat charity and the support it offers, including online, see here. Beat has helplines open 365 days a year. Those needing support can log in and talk to people who share the same situation. The website offers free downloads and resources, from self-help guides to GP forms. And it can signpost sufferers to local help points.
This week (February 27 – March 5) is Eating Disorders Awareness Week. Around 1 in 4 people with eating disorders are men.