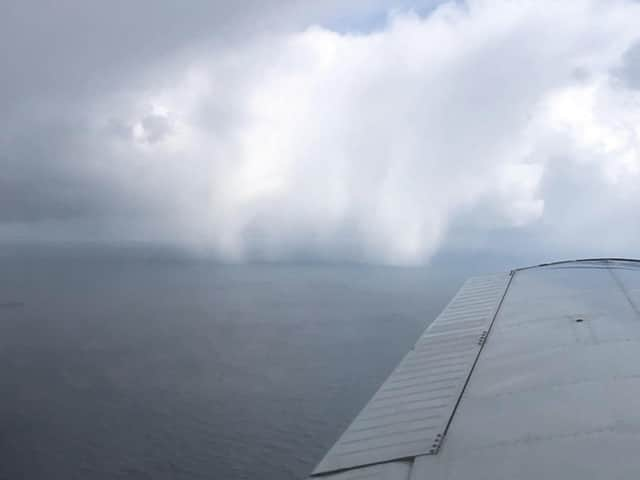 Image courtesy of the Air Accidents Investigation Branch.
Two pilots died after they lost control of the aircraft they took off in from Wellesbourne Airfield earlier this year, an investigation into the incident has found.
The Air Accidents Investigation Branch (AAIB) has today (Thursday November 17) published its report on the deaths of Brian Statham and Lee Rogers.
The two pilots were on a club fly-out with other small aircraft of the South Warwickshire Flying School in a Piper-PA-28R-200-2 (G-EGVA) from Wellesbourne to Le Touquet in France on April 2.
Brian Statham. Image courtesy of Warwickshire Police.
A spokeswoman for the AAIB said: "A line of highly convective cloud was forecast on the intended route and as the aircraft approached the middle of the Channel, one of the pilots reported to London Information that they were in cloud.
"Neither of the pilots was qualified to fly in cloud and, shortly after this transmission, the aircraft disappeared from radar. An extensive search of the area was coordinated by the UK and French Aeronautical Rescue Coordination Centres but neither the aircraft nor the two occupants could be found.
"It is likely that control of the aircraft was lost when it entered the convective cloud and that it was substantially damaged on impact with the sea."
Lee Rogers. Picture courtesy of Warwckshire Police.
About a week after the incident, tributes were made to the two men buy their families through Warwickshire Police.
The route the two men were flying on. Image courtesy if the AAIB report and Google Earth.