Police had to speak to 23 drivers who drove the wrong way back up a slip road after a multi-vehicle crash near Kenilworth.
They were all trying to get off the A46 after the collision on the northbound side of the road at Thickthorn.
Fortunately no one was seriously injured in the crash, which happened on Thursday January 26.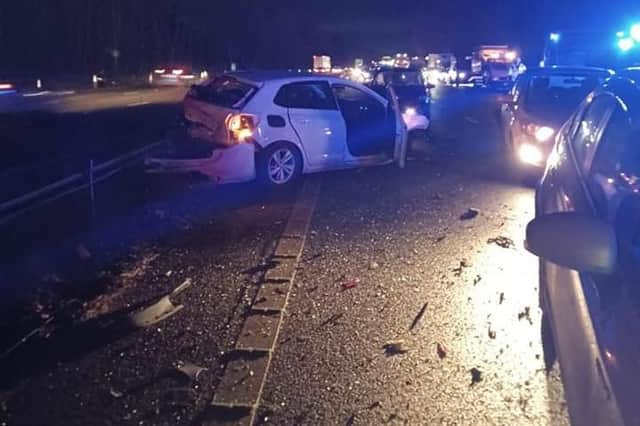 Warwickshire Police's OPU Unit said: "One of the drivers was arrested for providing a positive drug test for cannabis. We also dealt with 23 motorists who decided that they would drive the wrong way back up the slip road. The road was blocked for some time while we recovered the vehicles and for barrier repairs. We thank motorists for their patience during the incident."