Cheers! High Sheriff makes special delivery to Nuneaton Mayor
The High Sheriff of Warwickshire came bearing gifts when he visited the mayor's parlour at Nuneaton Town Hall.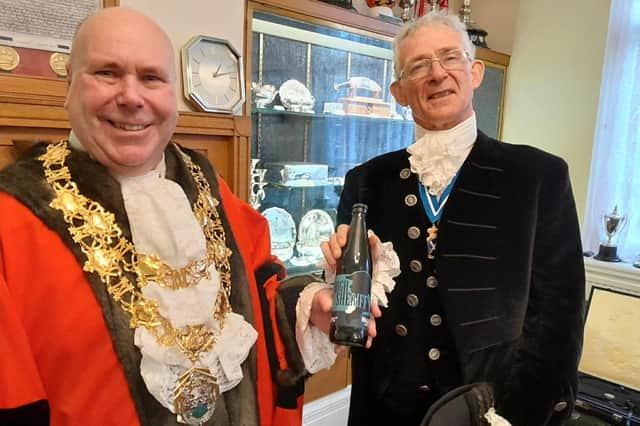 David Kelham gave a bottle of High Sheriff Ale to Cllr Jeff Clarke, who said: "Given his background in the drinks and hospitality industry, and his recognition of the part local producers and pubs play in making communities stronger, David approached a number of Warwickshire brewers to produce an ale.
"He selected a light but well-balanced and flavoursome pale ale produced for him by Windmill Hill Brewery in Leamington and his daughter designed the label which bears a silhouette of a High Sheriff with an uncanny resemblance.
"It was a pleasure to be able to host David and very generous of him to bring a bottle of his brew along and I look forward to having a taste of it.''
The beer has been the drink of choice at many civic events and is a calling card Mr Kelham takes on visits, including to several mayor's parlours.