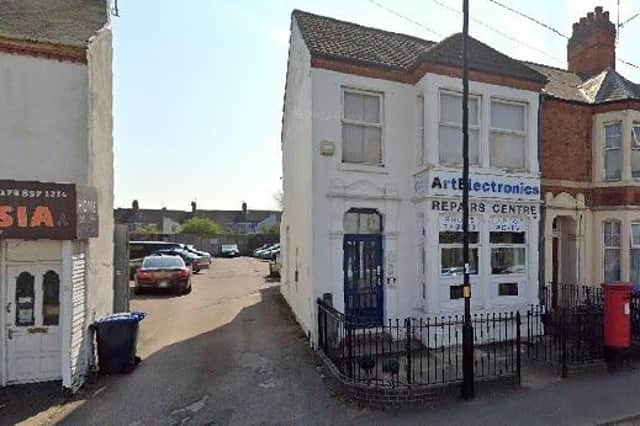 There are huge blocks of flats closer to the station on the old cattle market site but further up the road, developers have spotted an opportunity to transform the end-of-terrace building at number 150, taking advantage of a hidden parking area to create ten extra homes in total.
The building is one of those currently used at ground floor level for commercial purposes with provision of a flat above.
But a new planning application – reference R22/1217 on the council's website and submitted earlier this month – looks to turn the existing building into five flats and then use the little-known space at the back to build a terrace of six new houses.
The details are revealed in the design and access statement submitted as part of the application which explains that the space behind the unassuming frontage is explained by its past use as a taxi business with the yard being used for the vehicles it ran.
There would be enough room for the flats and houses to have a parking space each and turning room so they wouldn't have to reverse onto Railway Terrace.
The applicant is Juniper Developments and the design and access statement highlights the design of the new houses will follow the style it adopted on the site of the old Imperial pub in Oxford Street.
The existing building fronting the road will have three flats on the ground floor and a second one created on the first floor, to make the five in total.