Giant £1 billion scheme to build almost 3,000 homes at Lutterworth is now set to go ahead
Despite local concern over the 550-acre plan, the Government has decided not to review it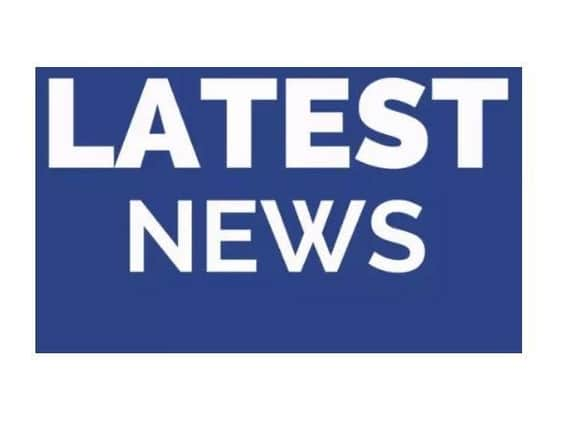 A giant £1 billion scheme to build almost 3,000 homes at Lutterworth is now set to power forward after the Government has decided not to review it.
South Leicestershire MP Alberto Costa and Lutterworth Town Council asked last September for the controversial 550-acre Lutterworth East blueprint by the M1 to be 'called-in' by the Government.
But they are being forced to admit defeat after Secretary of State for Housing, Communities and Local Government, Robert Jenrick, rejected their request to think again.
And his decision is being backed by Cllr Phil King, the leader of Harborough District Council, the local planning authority.
The Leicestershire County Council project to build 2,750 homes, community facilities and employment space to the east of Lutterworth was approved by Harborough council's planning committee last July.
The site is identified in the Harborough Local Plan as a key area to accommodate new growth in the district, known as Lutterworth East Strategic Development Area (SDA).
Minister Mr Jenrick has now told Harborough council in a letter: "The Government is committed to give more power to councils and communities to make their own decisions on planning issues - and believes planning decisions should be made at the local level wherever possible.
"In deciding whether to call in this application, the Secretary of State has considered his policy on calling in planning applications.
"This policy gives examples of the types of issues which may lead him to conclude, in his opinion that the application should be called in.
"The Secretary of State has decided not to call in this application.
"He is content that it should be determined by the local planning authority."
Cllr King said: "Now we have the Secretary of State's decision not to call in this planning application, we are able to move forward, conclude the section 106 agreement and issue planning permission.
"This will provide much-needed investment boost to the local economy, with job and training opportunities during the construction phases."
The development will be on land east of the town and the M1 and will feature over 100 hectares of green space – about half of the site – two new primary schools and employment space to create 2,500 jobs.
The scheme will also ensure the protection of the Site of Special Scientific Interest (SSSI) known as Misterton Marshes, the River Swift and its tributaries, Thornborough Spinney, mature trees and hedgerows.
Some 1,260 new homes are set to go up by 2031 with the rest being built during the 2030s.
About 40 per cent of the new housing will be affordable homes to help people struggling to find a property to buy or rent.
South Leicestershire MP Alberto Costa slammed the Government's decision not to take a closer look at the huge housing scheme.
The Conservative MP hit out as he also implored Leicestershire County Council, the developer, to "honour their promises" by ensuring the development's proposed spine road is up to scratch.
Mr Costa also urged the council to review plans to erect new properties near electricity pylons and to convert the proposed logistics area into a space for light industrial businesses.
"I am extremely disappointed with the Secretary of State's decision in this case.
"My constituents have spoken loud and clear in their opposition to elements of the Lutterworth East plans.
"And while many of us will agree that more houses need to be built for local people, questions will remain as to whether Lutterworth East can truly be classed as a flagship development, as presently being touted by Leicestershire Council," insisted Mr Costa.
"With homes being built close to high voltage electricity pylons and yet more space for logistics businesses, just a mile away from Europe's largest logistics park, I would encourage the county council to think long and hard about these plans and honour their promises to me and the people of South Leicestershire in reviewing the problematic elements of the Lutterworth East proposal.
"I am always in favour of appropriate development," asserted the angry MP.
"However, developers, including local authorities, must ensure that the views of local people are listened to and acted upon.
"Far too many developers think they can provide a consultation as a means of ticking a box without actually taking on board the views of local residents.
"The survey my office sent to residents last year was a clear indication of the strength of feeling my constituents have over these plans.
"I would invite senior councilors and officers from the county council to meet with me at the proposed Lutterworth East site to inform me as to the action they will be taking to address resident's concerns."